Centre for leadership & effective organisations
What if it is not the strongest who survives, but the most adaptable?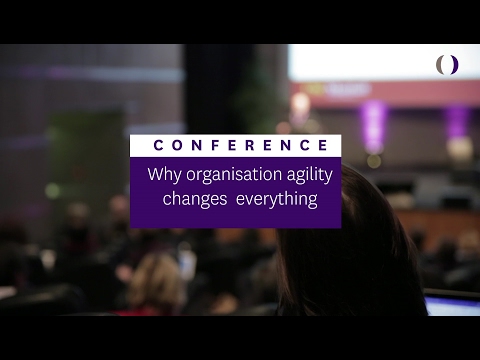 To remain competitive in a global, connected environment, organisations must constantly demonstrate their agility, flexibility and foresight.
They must also be able to rely on leaders and managers who perceive change as an opportunity.
To meet these challenges, the Centre offers and delivers a variety of leadership and organisational solutions required to sustain performance and effectiveness.
RESEARCH to support learning and provide practical, useful knowledge and results,
CONSULTING to design and implement relevant, tailor-made solutions,
EXECUTIVE EDUCATION, on or off site, based on innovative learning processes and aligned with business strategy.
Our partners
Organizations that have wortked with CLEO :

also:
Ambrosity House (Italy)
CCI (Los Angeles)
Executive Network
SQ'S
Pepperdine School
Working to build sustainable performance and a better future for your organisation

With its expertise at the intersection of leadership, agility and collaboration, NEOMA Business School Centre for Leadership and Effective Organisations offers a genuine response to these issues.
The Centre is your partner. In facing the challenges of innovation, organisation change and agility, we collaborate with you to :
Explore new organisation designs
Facilitate employee engagement and ways of collaborating
Develop new systems of performance management and recognition
Create better, more agile organisations
A team of world-class experts ready to engage for organisations
The Centre is led by three international researchers and practitioners who share their complementary expertise to develop corporate solutions. It is supported by a coordinator and doctoral researcher as well as an extensive faculty network.
Professionally and academically recognised researchers, in the fields of leadership, organisation design, and change.
A base of broad business and management capabilities from a network of 200 NEOMA Business School faculty members.
At the Centre, we practice and reflect a philosophy of shared leadership and continuous improvement.
Rachel BEAUJOLIN, PhD
Management Professor
Steereing reforms, professionnal changeovers, social relationship, quality of working lifes raises.
Rachel est professeur de Management des ressources humaines à NEOMA BS depuis 2002 et directrice du Campus de Reims depuis 2014. Elle a été en charge du développement de la Recherche de 2002 à 2004, du département Hommes et Organisations de 2013 à 2014. Rachel a soutenu son Doctorat en Sciences de Gestion en 1999 et son Habilitation à Diriger des Recherches en 2006.
Karina JENSEN, PhD
Practice Director | Professor, Global Innovation and Leadership
Global Innovation, Crosscultural Collaboration, Leadership, Change Management
Her research and work with multinational enterprises involves global innovation management, cross-cultural collaboration, leadership, and change. Karina's consulting work aims to facilitate organizational innovation and collaboration in order to drive change and succeed in international markets.
Birgit SCHYNS, PhD
Research Director | Professor, Organisational Behavior and Leadership
Organisational Behavior and Leadership
Her research focuses on leadership and followership, specifically, perceptions and attributions, as well as leader-follower relations. Her latest research focuses on destructive leadership and dark personality traits. Her work has been published in academic journals. She has edited several books as well as special issues in journals. She is also on several editorial boards.
Svetlana SERDYUKOV, PhD
Associate Professor of Strategy
Strategy & Entrepreneurship
Her activities of training, of consulting and research focus on transformational processes at individual and organizational levels. She trained managers and administrators of international, regional companies as well as cooperatives in strategy and organizational development. Her research explores the themes of professionalization and multiple identities of managers of schools of management and administrators of agricultural cooperatives.
Marlies VEESTRAETEN, PhD
Assistant Professor in organisationnel behaviour
Leadership, Team Dynamics, Diversity & Inclusion, Organisational Behavior and Leadership
Marlies obtained her doctoral degree in Business Economics at the University of Leuven (Belgium). Marlies' research focuses on the ways in which leadership can positively affect work relationships and individual as well as collective performance. Marlies has worked with leaders and managers in a variety of organizational contexts (ranging from military organizations to global tech companies). Her primary mission is to foster people's awareness, understanding, and development of effective and positive approaches to leadership.
Created with the support of GRAND REIMS.