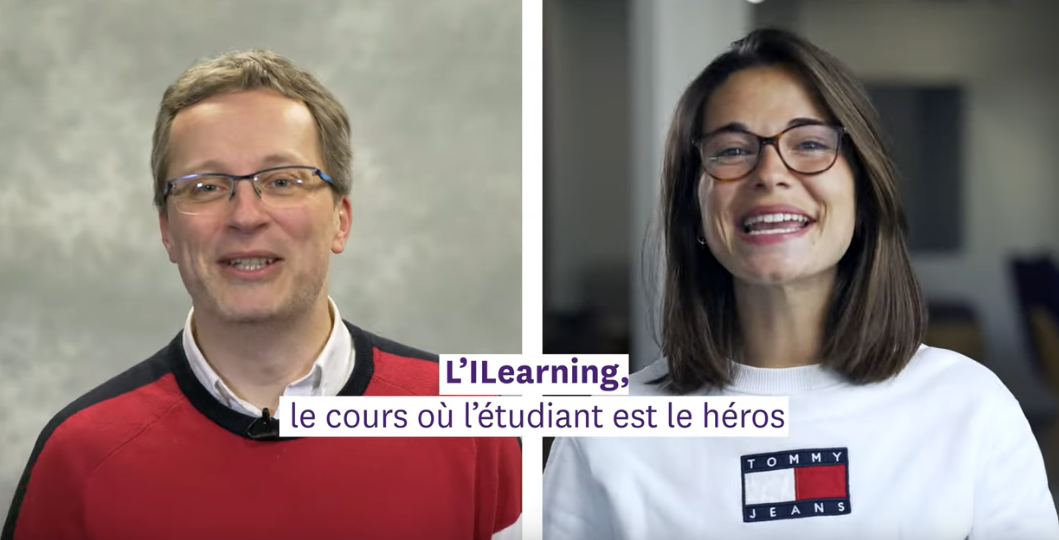 NEOMA Business School recognised by AACSB for its "Interactive Learning" courses
Published on 17 April 2023 by NEOMA
NEOMA Business School has again been selected for the "Innovations that Inspire" spotlight programme organised by the AACSB. This global programme aims to shine a light on business schools around the world that act as champions of change in business education. In 2023, the programme highlights educational innovation efforts, particularly those making strides in pedagogy.
"The complex environment in which our schools are evolving requires us to fundamentally rethink our business models," says Caryn Beck-Dudley, President and CEO of AACSB. "NEOMA Business School, through its iLearning courses, is opening up new and inspiring perspectives in terms of educational innovations".
Organised for the eighth consecutive year, with the support of the Stuart School of Business at the Illinois Institute of Technology, this initiative brings together more than 200 institutions from around the world that have demonstrated a visionary approach to education and a commitment to advancing higher education worldwide.
Recognition for the "Next Generation" courses launched by NEOMA in 2021
A pioneer in educational innovation, NEOMA has been running these new scripted and interactive courses since 2021. Built like a television series, the courses are structured in several episodes and use different media to further engage students.
Within the iLearning courses, the student is projected into a specific role (for example, Chief Digital Officer). As the student advances through the course, he or she builds up knowledge in a fun, immersive and personalised way, as he or she makes decisions and carries out tasks (analyses, calculations, recommendations, etc.). "Here, we have reinvented the learning experience. The challenge is to maximise student satisfaction and learning through the combination of three educational tools: expert interviews, interactive educational content and a 'web series' approach in which the student can change the storyline at any time," explains Alain Goudey, Associate Dean of Digital at NEOMA Business School.
These new courses adopt the production codes found within films and series. "Our biggest competitor in online education is the various content streaming platforms. We therefore have to offer similar quality content that is engaging and enjoyable," explains Goudey. This means that, as well as being practical and instructive, these courses must generate positive emotions such as pleasure, curiosity and enjoyment in order to facilitate knowledge acquisition. "We aimed to take advantage of the power of emotions generated by storytelling by reproducing the codes of the film industry, all in the service of learning".