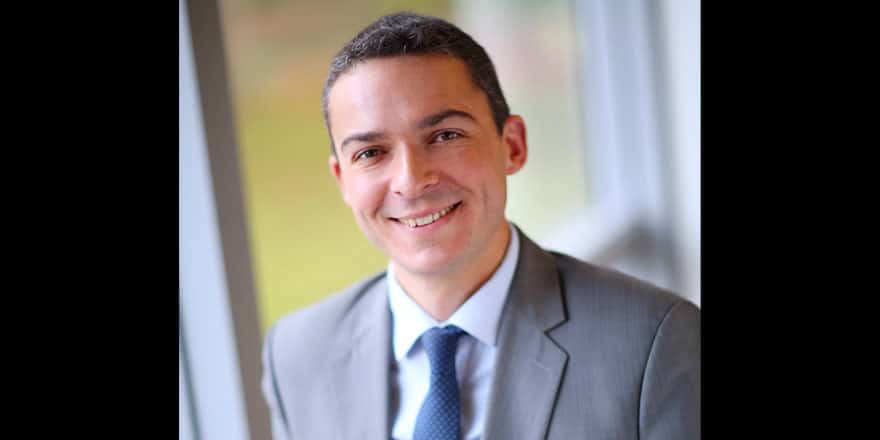 Romuald Gallet appointed Associate Dean for Education-to-Business at NEOMA Business School
Published on 09 July 2021 by NEOMA
Romuald Gallet will join NEOMA Business School as Associate Dean for Education-to-Business (E-to-B) at the start of the new academic year 2021. His main role will be to draw up the development strategy for activities carried out with businesses, both in France and abroad. He will join the Executive Committee of NEOMA.
"I am particularly delighted to welcome Romuald Gallet to help achieve the ambitions of NEOMA in terms of developing the activities we do with and for business," says Delphine Manceau, Dean of NEOMA Business School. "His in-depth experience of Executive Education, career advice and business partnerships at several well regarded Schools will be a major asset in positioning NEOMA at the forefront of the expectations of the professional world."
After a post as HR Consultant, Romuald Gallet moved to INSEAD as Associate Director of the Careers Service then of Executive Education. He then joined EDHEC where he developed the Family Business Centre before overseeing the School's Corporate Sponsorship. After working for EM LYON as Director of Development of Executive Education, he joined the Institut Mines Telecom Business School as Associate Dean in charge of Executive Education. A trained lawyer, Romuald Gallet is also a graduate of INSEAD.
"The profound and increasingly rapid changes in managerial practices, the labour market and the expectations of learners in their initial and continuing training all entail inter-dependent collaboration between the academic and business worlds. I am very pleased to be joining the teams at NEOMA and intend to devote myself energetically to developing these relations, vectors of innovation creating value for the School and its Partners," added Romuald Gallet.
"As its name indicates, the post of Associate Dean for Education-to-Business aims to reinforce even more strongly the already close cooperation we enjoy with businesses, whether in Executive Education, partnerships or preparing our students for their careers. Many businesses carry out activities in Business-to-Business, a clear term we wished to adapt for our activities in Education," explains Delphine Manceau. This newly created department will have close on 70 colleagues and will be organised around four complementary hubs: Executive Education, Corporate Relations & Fundraising, Talent & Career Centre, and Startup Lab (incubators and accelerators).
The arrival of Romuald Gallet completes the reorganisation of NEOMA around four departments with Céline Davesne, Associate Dean for Programmes and International, Fabio Fonti, Associate Dean for Faculty and Research, Julien Manteau, Associate Dean for Communication, Marketing and Development, and Romuald Gallet, Associate Dean for Education-to-Business, together with General Secretary Pierre-Yves Tual.