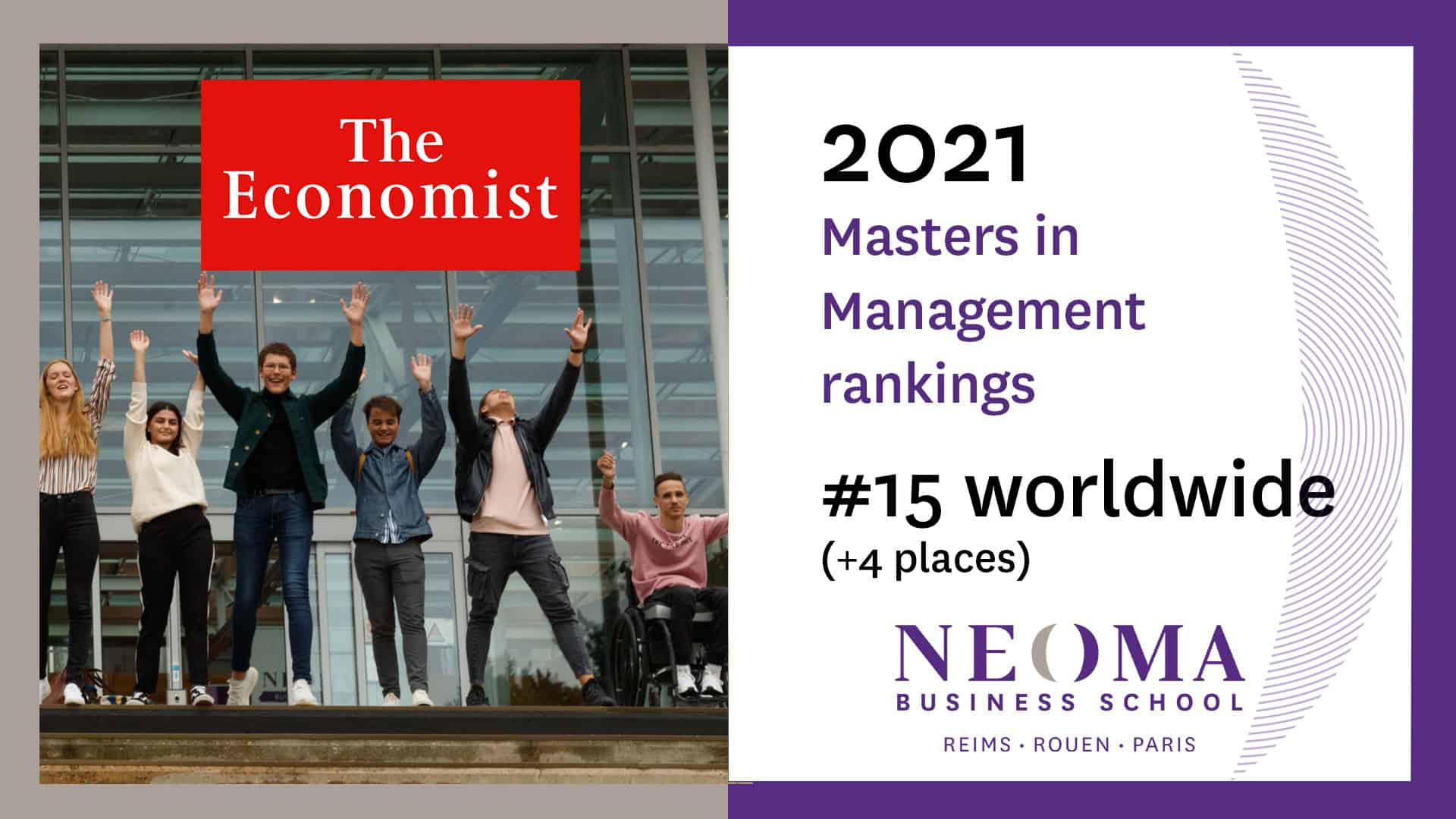 The Economist Ranking – NEOMA ranked 15th in the world
Published on 04 October 2021 by NEOMA
The Economist has published its ranking of the world's best Master in Management programmes. NEOMA is ranked 15th in the world (up 4 places) and 4th among French business schools (as in 2019).  
NEOMA's Master in Management Programme performed particularly well in the "diversity of graduate career sectors" category, ranking #1 in the world, and for the strength of its "alumni network", ranking #5 worldwide.  
Methodology  
Data is based on a questionnaire sent out to schools and a survey of students and alumni between March-May 2021,  
The Economist then bases its ranking on 4 criteria: career opportunities, personal development and student academic experience, starting salary and the strength of the alumni network.