Social activities
Conference dinner, 6th October 2022
The conference dinner will take place on, at the Hôtel de Bourgtheroulde of Rouen on October 6th.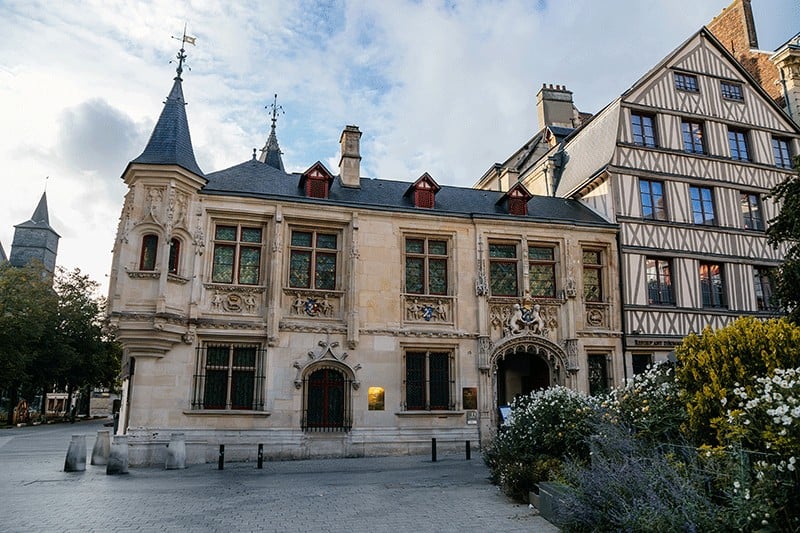 Hôtel de Bourgtheroulde is more than a magnificent 5 star hotel located in Rouen town centre – it's also a monument steeped in history.
These cultural riches are reflected in Hôtel de Bourgtheroulde's architecture, while the salamander of Francis I of France, the historic summit of the Field of the Cloth of Gold and frescoes typical of the Renaissance combine to showcase this splendid establishment. The building has been restored over time – including in the 21st century – but its style and history have never faded in the face of modernity.
Map
Historical City Guided Tour
Guided Tour "les hauts lieux de Rouen" : this walking tour is an invitation to discover Rouen through the centuries: the Notre Dame Cathedral, the St. Maclou church and aître, the Gros Horloge, the Parliament of Normandy, the Hotel Bourgtheroulde, the Joan of Arc Church and the Old Market Square. Every conceivable architectural style is represented, from the Middle Ages to modern architecture, Renaissance, Classical, not to mention reconstruction.