2022 Coup de Pouce Competition: 3 start-ups awarded
For the seventh consecutive year, Le Roch – Les Mousquetaire Foundation provided support to start-ups incubated at NEOMA to give them a little help.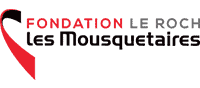 "Le Roch-Les Mousquetaires Foundation is a partner with NEOMA Business School in organising its Coup de Pouce competition for the seventh consecutive year. It's always been a pleasure for us to discover new start-ups led by fully committed students and young graduates with resilient entrepreneurial spirits. And to encourage the most dynamic teams, we offer three grants of €10,000, €6,000 and €4,000 to the winners. This is the spirit of our business plan competition," said Nathalie Moock, chief delegate of Le Roch–Les Mousquetaires Foundation.
Twenty-four start-ups from the NEOMA incubator decided to try their luck and compete this year. On 28 April 2022, during the grand finale, eight of them defended their projects on the Paris campus of NEOMA Business School in front of a jury made up of professionals and administrators from Le Roch – Les Mousquetaires Foundation.
The three winners are:
1st prize: DISCLOTHED PARIS, which received a 10,000-euro grant

A ready-to-sew clothing brand offering sewing kits that include everything you need to make your own clothes. The kits come with a sewing pattern, luxury fabrics and sewing materials. Tutorial videos are also created for each model offered.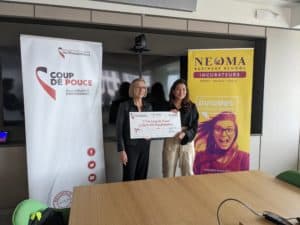 "I feel extremely grateful to have won the competition's first prize!" said Cécilia Hollender (MiM '18), founder of Disclothed Paris. "Basically, my start-up is a passion project. I created it with few resources, so it's a real blessing for me to receive this grant. With this prize, I plan to develop my next models more quickly and above all stress more aggressive digital communications efforts to spread word about the brand."
2nd prize: ROOMERS, which received a 6,000-euro grant
The project: a connection platform between landlords and renters.
The founders: Romain Cuny and Romain Kraemer, both 2021 graduates of the NEOMA Master in Management Programme.
3rd prize: GOIIAV, which received a 4,000-euro grant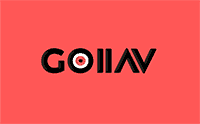 The project: sports video aggregator for general audiences with the option of reserving online coaching sessions. In three words, Netflix for sports! The founders: Nicolas Peyron (MiM 21) and Alexis Papon.
"We're very happy to offer each year the chance for incubated start-ups to participate in this competition, through the involvement of Le Roch – Les Mousquetaires Foundation working alongside us. Aside from the grants, which are an obvious advantage for a young entrepreneur, this competition also encourages our project leaders to move out of their comfort zone and present their start-ups clearly and convincingly. It's an excellent exercise that helps them develop their business," said Denis Gallot, director of the NEOMA BS Startup Lab