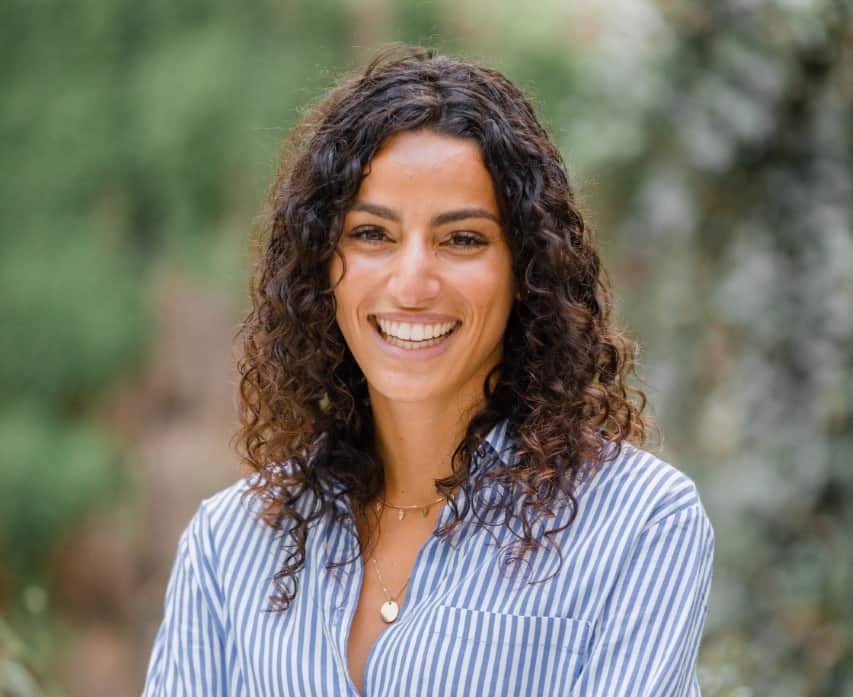 A NEOMA student becomes CEO For One Month
Since 2014, every year the group Adecco has offered one student the chance to shadow the daily life of its managing director. The CEO For One Month programme selects one person among thousands of applicants. The NEOMA student, Célia Hammour, received the 2021 jury's unanimous approval.
 There were more than 20,000 applicants for the position of CEO For One Month, a post where the selected applicant shadows Alexandre Viros, president of Adecco Group France, world leader in employment solutions. After a selection process of two months, involving no CVs or covering letters, but including a five-day boot camp for the five finalists, NEOMA M2 MiM student Célia Hammour stood out from the rest.
Since 1 June and going until 30 June 2021, the NEOMA student has worked alongside different executives. "I received an extremely warm welcome," she said. "I have been very impressed from the beginning. At the age of twenty-four, you go straight to the top of the company, you talk with people who have more than twenty years of experience and who talk about national, or even global strategy. And I just ate up their ideas. At the same time, these people have shown me great goodwill by asking me my opinion and wondering what I would do in certain situations."
"you need to go ahead and dive in. This is the career choice you've made."
The aim of these Adecco Group managers is to also get the perspective of a young person on the company and the professional world. "They need to have the opinion of the new generations and understand their expectations," she said. "And we want to change the world. We have a lot of different ideas." When executives turned to her and listened, the impressed young woman said that, despite everything, "you need to go ahead and dive in. This is the career choice you've made. If I was selected, it's because they think I can do it, so I am going to seize the opportunity."
"Seeing as how I'm persistent, I tried for it again this year. I insisted because, for me, it's a really interesting process."
It's an opportunity that she has waited for since 2014. That was the year she passed her Baccalaureate exam. She then discovered the CEO For One Month competition on LinkedIn. "Each year, I looked at the winner, and I knew that I wanted to try for it." In 2020, Célia Hammour participated for the first time in the competition and advanced to be among the last seventy entrants. She was not selected, but the Adecco Group team gave her some feedback. "I had a thirty-minute call," she said. "I really appreciated this attention. It's what boosted my desire to join the group." And what did they say to her? Just be natural! "Then, this year, I was just myself, and that worked."
While Célia Hammour did not prepare for it in any particular way, she knew that her NEOMA programme, the four internships that the school allowed her to do, the many recruitment processes she went through, the graduates whom she met, her student society, her experience abroad, that all helped her develop and expand. And today, it has made it possible for her to have this incredible experience at twenty-four years of age.
More about Célia Hammour's experiences on 15 July.