A special conference to understand the situation in Ukraine
On 13 April 2022, on the Reims NEOMA campus, a conference took place entitled: 'Ukraine 2022: with a geopolitical earthquake and economic convulsions, the crisis has thrown all the cards up in the air'; the conference shed light on the repercussions of the war for the two countries involved, for Europe and for the world.
Seven NEOMA professors of geopolitics and economics, from the Strategy & Entrepreneurship and Finance departments gave presentations on the underlying factors of the war in Ukraine. The conference was organised by the Strategy and Entrepreneurship department, in collaboration with the geopolitical student society UN'iversal.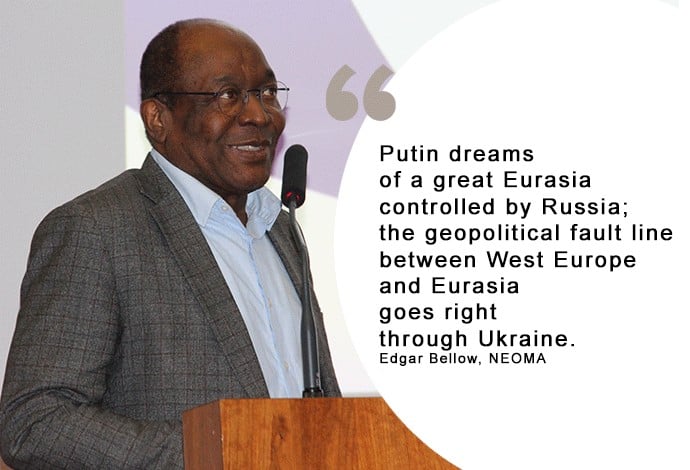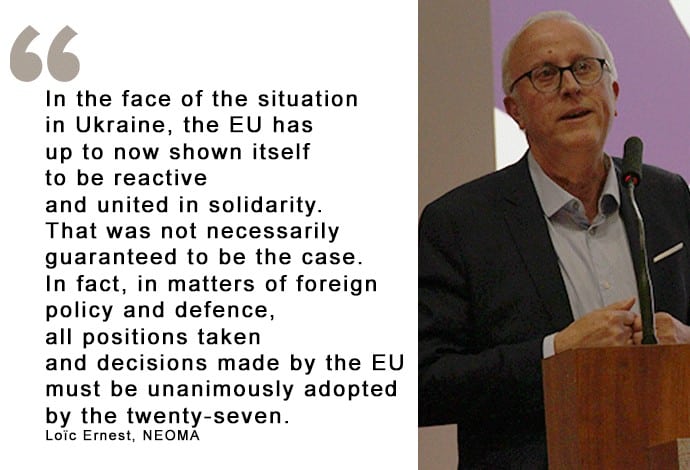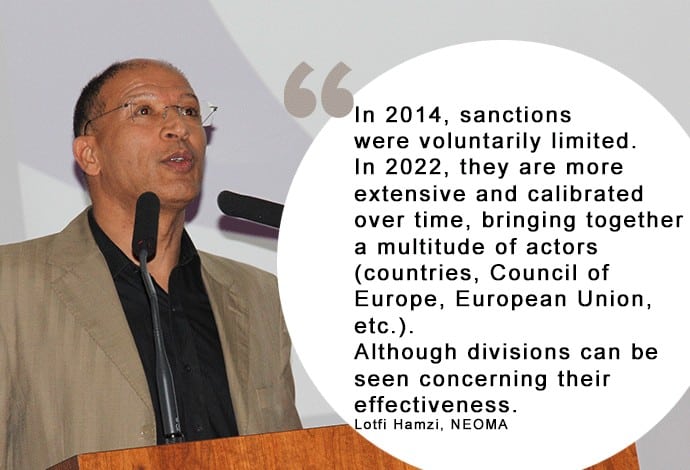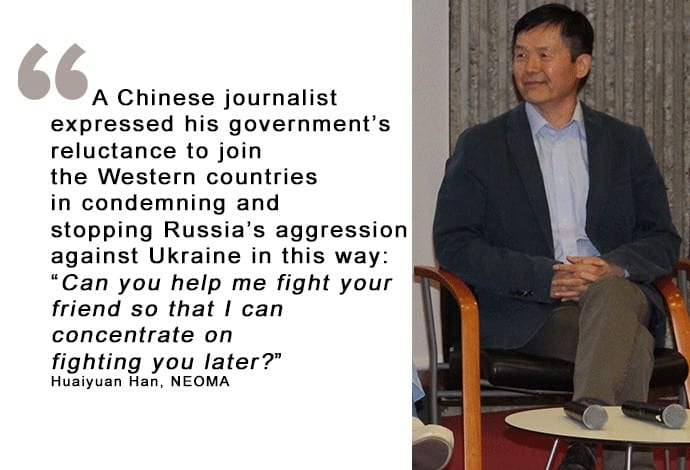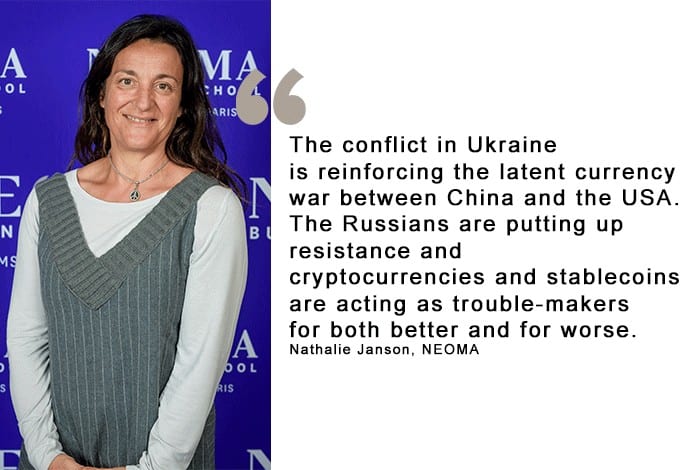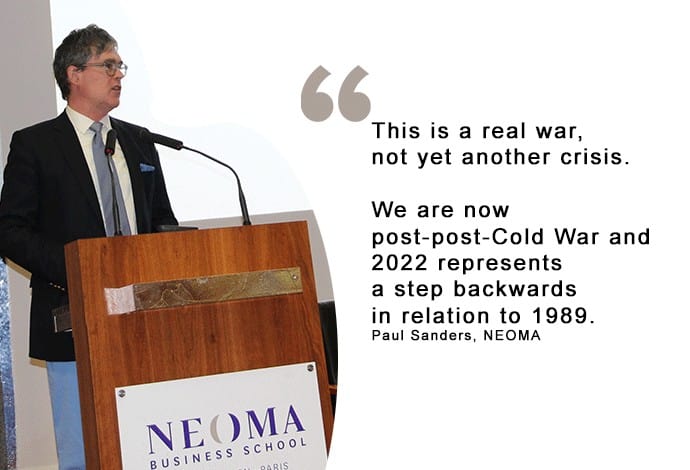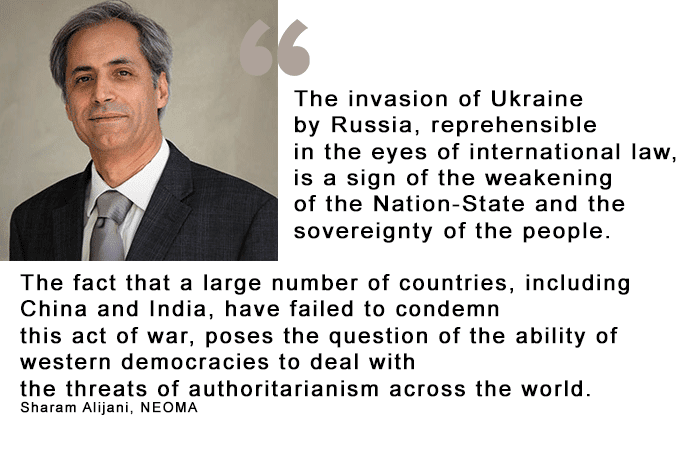 NEOMA professors shared their expertise on seven themes