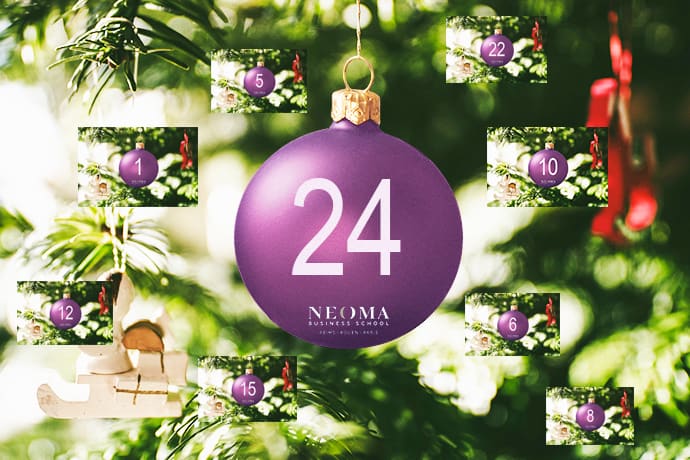 Advent Calendar 100% made in NEOMA
The whole month of December is a time to be impatient! To make the journey seem shorter, we have prepared a surprise for you every day. Until December 24th, discover 24 startups 100% made in NEOMA. Pure products from our incubators. This is our Advent calendar to open every morning at 9.
#1: Mama Matcha
Mama Matcha aims to popularise the consumption of matcha tea in France with affordable prices and innovative products for different tea-drinking occasions.
This super food can be drunk and used as a cooking ingredient too. Sold in box sets, tea really is the ideal Christmas gift !
Although the tea comes from Japan, our entire value chain (packaging, blending, labelling) is located in Reims (France) where we work with people with disabilities..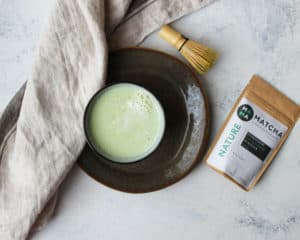 #2: La Box BD
This somewhat unusual Christmas 2020 could be the one where you get to leave your loved ones a selection of 9th Art gifts under the Christmas tree.
The aim of La Box BD is to provide you with the best new comic books every month! The concept is simple…The BD Box elves work all year round making up their monthly- delivered box sets. Each Box contains a selection of recently published comic books, plus a variety of publishing world supplements (ex-libris, comic magazines, posters, tea…) and details about the comic book of the month and the team's favourite edition.
As a surprise, the book titles in the box are not communicated, just the themes. And just to make sure that the surprise is a pleasant one, you get to choose the themes that inspire you !
#3: Dream Act
Consuming differently is certainly a good thing. But it is not always easy… unless you connect to dreamact.eu: the web platform for socially responsible consumers, which serves as an information medium and a marketplace for socially aware creators. The two founders, together with their teams and the added support of an independent ethics committee, only promote products and services that favour local trade, short distance transportation, reintegration, fair trade, education, health, social cohesion and the environment. Didn't you have one last gift to find?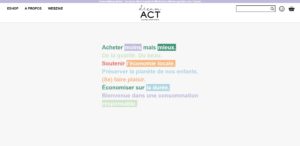 #4: Haut comme trois pommes
Haut comme trois pommes is a 100% eco-friendly, locavore apple juice. Its unique taste has been approved by Santa who would like you to join him and support local producers and artisans. Today, our juices are available in the Marne and Rhône regions.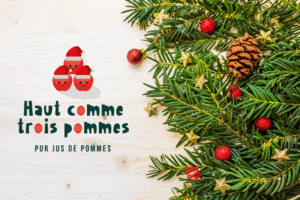 #5: Le Labo Dumoulin
Labo Dumoulin is a young French brand with a desire to promote positive nutrition. The Alsace-based company therefore brews its own range of water kefir based, organic fruit drinks with an educative and pleasure-seeking approach.
Naturally rich in probiotics and low in sugar, our fruit kefir drink is guaranteed authentic and alive. No additives or flavours. A clear, simple and transparent list of ingredients and nothing is hidden.
The perfect Christmas gift for your microbiota!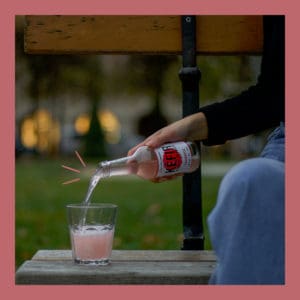 #6: Nénés Paris
Nénés Paris is a lingerie and swimwear brand created by Margot Dargegen, who designs and creates her collections from recycled materials. With sustainable consumption no longer being an option, Nénés is committed to producing locally and rationally and with a totally innovative system of remuneration!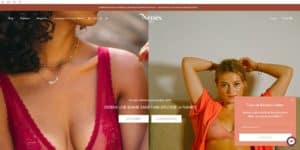 #7: Né à
Né à is the brand of baby care products developed and used by maternity professionals. The products are organic, made in France and contain 0% harmful molecules and 100% natural fragrances.
They can be used by all the family and on the most sensitive skins, as in neonatal departments for premature babies.
The bottles are recyclable, so take care of our planet as well.
Over the Christmas season, take care of the babies around you by selecting your "polar bear" or "bird" box and creating your own box-set of favourite products to place under the Christmas tree.
Read what parents think of the products on the opinion page on the permanent Insta Story page: page Instagram @ne_a_fr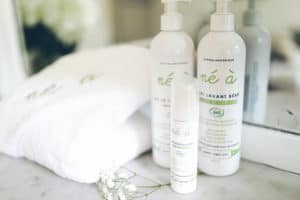 #8: Sept Cinq
Sept Cinq has the objective of showcasing Parisian creativity. We select each product with great care and pay particular attention to quality to make sure you have the very best creations on offer. We love seeking out fresh talent and providing them with support in their entrepreneurial adventure. It's a question of love at first sight and sharing 🙂 Le Sept Cinq offers you jewellery, ready-to-wear and leather goods, gift vouchers and the perfect pair of shoes made just for you!
#9: Nolença
Nolença Nolença has revitalised the olfactory experience with its range of accessible, eco-friendly fragrances. The creator's key idea is to focus on the sense of smell. The brand has developed an entire universe around the fragrances it composes from a unique blend of childhood memories and mood board selections. Childhood memories, sensations, emotions… Your nose will treat you to a real thrill!
#10: Galatée Couture
Tailor-made wedding dresses from highly original and creative designs to more traditional and timeless styles. With Galatée couture anything is made possible! Léa and Eymeric are waiting to welcome you and your closest friends with open arms to their new 9th arrondissement in Paris to share a special moment.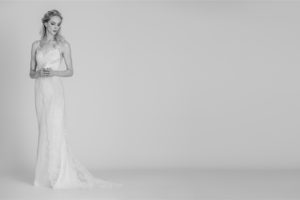 #11: Ollca
Eating fresh, local food means eating better! Ollca provides delivery and quick onsite pick-ups of your local shops' best products, avoiding any queues. We work every day to make our local shop products more accessible. Our aim is to enable you to order the best products from your local butcher's, greengrocer's, cheese shops, fishmonger's… as easily and as quickly as possible. We achieve this thanks to our delivery partners who travel throughout the towns and cities of France where we operate making home deliveries! Consider this option for your Christmas shopping!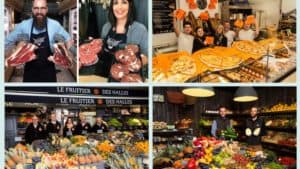 #12: Les Gourmandises de Célinou
After 17 years' experience in the luxury and cosmetics sector, Céline Éddé has decided to let her passion for cooking and pastry-making do the talking in response to the following question: how can we serve healthy, gourmet snacks that overcome the constraints imposed by today's lifestyles? Les Gourmandises de Célinou are home-made, organic snack boxes are made in Paris and available on subscription.  (To share or as a gift!)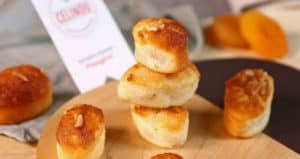 #13: Quitoque
Stay at home and let Quitoque take care of your meals with free home deliveries. Just follow the recipe! For Christmas, why not offer your friends a Quitoque gift card! Save them the chore of having to do the shopping with a delicious cookery gift basket!
Fresh, seasonal products. Prioritised French origin. Labelled meat and fish.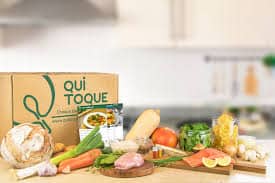 #14: Widetrip
Widetrip specialises in the creation of tourist experiences, designing fun, interactive and rewarding activities based on local know-how. Our new generation travel agency provides you with the opportunity to rediscover your home city from a different angle, with the help of local producers ready to share their regional know-how so you get to do something out of the ordinary, with friends, family or even colleagues. We dream up multiple experiences in a convivial atmosphere, where sharing and pleasure are the main focus, and where encounters, the sharing and enhancement of traditional know-how are made possible in the heart of the French regions: guided walks, company seminars, trips and team-building experiences.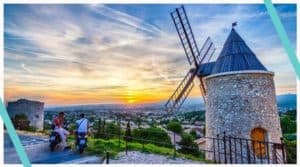 #15: 36 rue Félix
36 RUE FELIX is a ready-to-wear and accessories brand created in 2015 with an open invitation to travel and experience the ultimate Franco-Congolese fashion alliance, from Brazzaville to Paris! A harmony of shimmering colours and contemporary designs, hand-made in France [Made in Paris with love!] – the perfect ingredients needed to sprinkle a little sunshine into your wardrobe!
A unique, ideal festive gift suggestion – our inseparable cabas and matching handbag combination!
Take advantage of the exclusive NEOMA promo code: NEOMA25 and receive a 25% discount on our entire collection (valid from now until December 20th) Free shipping on all cabas bags!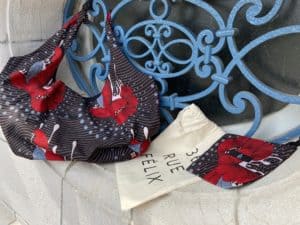 #16: Karcass Bikes
France possesses a cycling history beyond compare worldwide. This history is where karcass draws its inspiration to forge a link between artistic handicraft and high technology, creation after creation.
And what could be better in the current situation, and for the festive season, than to treat yourself to a stylish object of timeless elegance.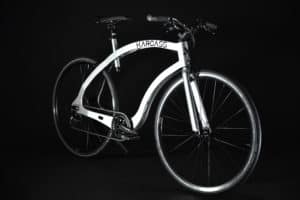 #17: Poétique Paris
Poétique Paris is a young French fashion brand offering a timeless, sustainable and cruelty-free alternative to leather !
To do this, we work with innovative plant-based alternatives such as apple leather and grain leather.
Our ethical approach is applied throughout the entire production chain: from our 100% recycled sourcing to our French design and our ethical and solidarity-based sewing workshops.
Responsible is beautiful! Treat yourself, yes, but do so by respecting people, animals and the planet.
The Fleurs du Mal biker jacket is the perfect gift item for a friend (or for yourself!!) for the festive season.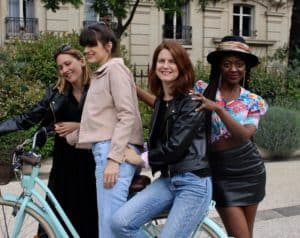 #18: Happy Larry
Happy Larry is the first home delivery kit rental service. Hundreds of kits designed so you can really make the most of your free time: camping, karaoke, cinema, barbecue, etc. More than a rental service, Happy Larry is an alternative way of consuming that allows you to spend less, stock less and pollute less. As every year, the Happy Larry team has dreamed up a range of new and original Christmas kits for customers to enjoy a unique festive season.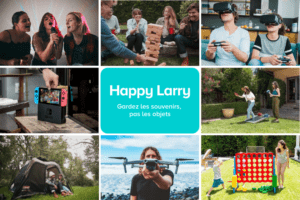 #19: New Decorum
New Decorum was created with the belief that interior design needs to respect the environment.
Our idea is to promote the idea of upcycling, the practice of giving a discarded object a second life as a natural addition to your home decor.
A lamp for your bedroom, a sofa for your living room, just visit New Decorum and you are certain to come across an 'unwanted' item and a great idea for your home!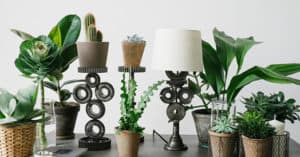 #20: Ma Parenthèse
Come and visit MaParenthèse, a well-being centre in the heart of Paris.
A veritable cocoon committed to enhancing your mental and physical well-being.
Gentle exercise classes (yoga, pilates, meditation), alternative medicine practitioners (in sophrology, psychology, osteopathy) and masseurs take the time to pamper your every need.
Fancy inviting one of your close friends or family members?
Festive gift vouchers available include a yoga class and a relaxing moment with one of our practitioners (50€).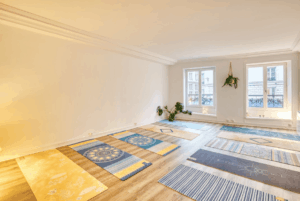 #21: Instants Champagne
With Instants Champagne, make the most of the 2020 festive period to discover and rediscover the delights of Champagne!
We offer day-long escapades to the region's cellars and vineyards. Visit the historic cellars of a prestigious Champagne House, discover the secrets of the champagne vineyards in the company of your guide, meet the local producers and sample the unique vintages!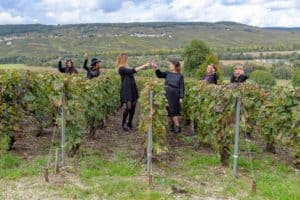 #22: Rodmaps
Rodmaps is a platform that specialises in fishing tourism (featuring instructor-guides, rented accommodation) for fishing enthusiasts.
The platform makes it easy for anyone with an interest or passion for fishing, whatever your level, to find fishing sites, accommodation and accompanying professionals, according to their level, availability, type of fishing and budget, throughout mainland France.
Fancy going on a fishing trip without any idea of when, where or how? Find and book the best accommodation and
fishing guide in just a few clicks! Gift vouchers can be reserved online, the ideal Christmas gift!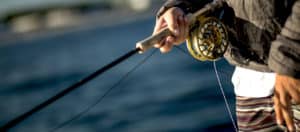 #23: PicMe
Send your loved ones an unforgettable memory! PicMe is a start-up providing beautiful souvenirs of your most memorable moments with high-quality photos. PicMe is getting into this year's Christmas spirit by offering photo shoots for just 50€! The perfect occasion to take a great family photo or to allow you to post your best profile picture on the networks.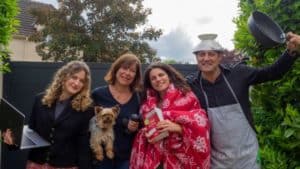 #24: Yo'Time
Yo'Time is at the forefront of the movement for Better Living. Experts in yoga and meditation, we run classes and events so people can connect with their physical, mental and emotional energies.
We offer a wide variety of practical and totally accessible yoga and meditation sessions, for all-comers and especially the professional world. Breathing, meditation, chair yoga, a variety of floor yoga levels using mats, plus sophrology and laughter yoga sessions. Our mission: to encourage and assist the introduction of sustainable practices to improve the quality of life and work.
If you wish to start directly with us over the festive period, take a look at our video course packs for use when and wherever you like.