Angeles Garcia-Poveda, sponsor of the new MiM class
NEOMA graduate, chairwoman of the Legrand board of directors, Angeles Garcia-Poveda is the sponsor of the students who will enter the NEOMA Master in Management Programme in September 2023. She addresses these students in a video.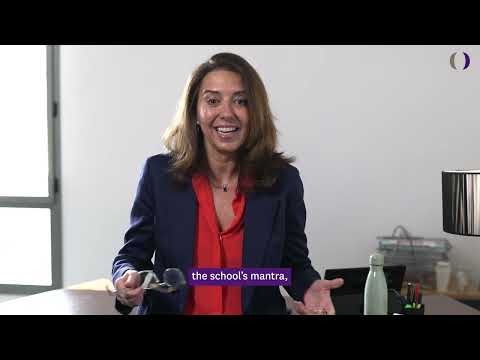 'It's in this sense of meaning and alignment with my values that I find both my source of energy and fulfilment. It's this same harmonisation that I hope all of you find because it's by following your North Star that you can build a happy life and weather the inevitable storms'.
'Being a main player in transforming a company and society may be your ambition, and the first step is to enrol in a school whose sincere ambition matches up with your own. I hope to have the chance to speak with you about these topics and of course many others when we meet again in September'.