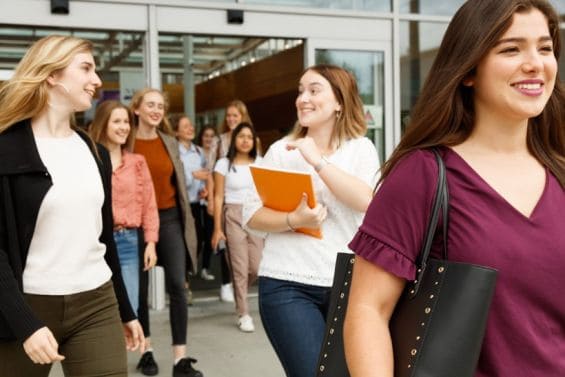 Baccalaureate and preparatory class reform : a new opportunity for increased diversity
The reform of the baccalaureate aims to give high school students more choice in their studies with the replacement of the general Science (S), Economics (ES) and Literature (L) programmes by a common core syllabus and three specialities in the second year of high school (Première) and then two specialities in the final year (Terminal). With a wide range of combinations, this new flexibility of choice will also enhance diversity in the preparatory classes and Business Schools. A positive development, according to NEOMA.

"How can a student think about what comes after the bac. whilst he or she is actually preparing to take it?" asks Jean-Michel Blanquer, Minister for Education and Youth, during his visit to NEOMA on 8 June 2019 to meet 300 teachers from APHEC, the association of business and preparatory class teachers.
The objective is clear: the reform is a logical forward step n the road to achieving success in higher education. A point of view shared by Delphine Manceau, Dean of NEOMA Business School and Vice-Chairwoman of the 'Conférence des Grandes Ecoles Amont Commission' (a forum set up to consider how Business Schools recruit their students): "The aim is to build on the knowledge acquired in the different subject areas at high school, right through Prep School and then at Business School , therefore improving the recruitment of candidates with diverse profiles."

A reform of the bac which opens up to hybrid profiles
A diversity of profiles would appear to be the main advantage of this baccalaureate reform, beyond the obvious progressive nature of the programme. The disappearance of the gulf that separates the scientific, economic and literary options will open up a wider scope of possibilities. This development reflects the trans-disciplinary teaching approach at NEOMA and also the needs of business, where hybrid skills are in high demand.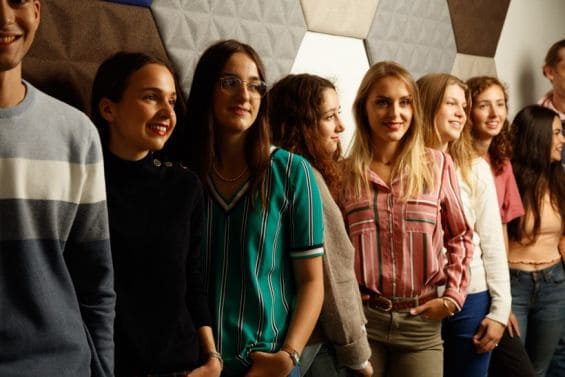 "At a time of artificial intelligence and the significant evolution of tomorrow's professions, general knowledge, mathematics, geopolitics, economics, modern languages and human sciences are essential intellectual foundations," says Delphine Manceau. "These disciplines strengthen the ability of the future business leaders we train to understand and adapt to the world around them."

A great opportunity to gather a wide diversity of backgrouds
NEOMA is certainly used to welcoming students from very diverse backgrounds, such as those with a from select the Literary option at prep school and who are enjoying successful professional careers. The diversity of backgrounds joining the Master in Management programme is certainly appreciated more as an opportunity than as a complication. "Before, you had to choose: history/geography and geopolitics for ECS (Economics with a science option) and economics for ECE (Economics) studies. In the future, we will have candidates who excel in both maths and economics. Others will finally be able to combine history and geopolitics with applied maths. Such profiles are extremely interesting for a Business School like ours!" says Delphine Manceau.