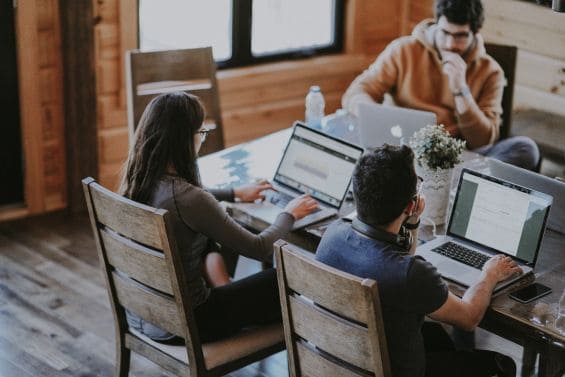 Becoming an entrepreneur after a hackathon
The coronavirus crisis has led to the emergence of a number of counter initiatives and solutions. Following their participation at 'Hack the Crisis', three NEOMA students came up with an original project of their own. A look back at this extraordinary adventure.

The term "hackathon" is a combination of 'hack' and 'marathon' and signifies a kind of team competition. The initial idea behind the Hackathon was to work on finding security flaws in computer programmes, although today it has a more general meaning of finding solutions to a specific problem or problems. The Covid-19 pandemic provided a perfect opportunity for this type of event to flourish.

100% Déclic Entreprendre team
3 NEOMA students, all members or former members of the Déclic Entreprendre association, recently attended a hackathon entitled, "Hack the Crisis". The trio included Armand Amini, former president of the association (2014 PGE graduate), currently working at Google, Justine Burel, in her final GBBA year and currently on internship with a co-working company and Vianney Senlecq, PGE student, Déclic Entreprendre vice-president during his Association track year and who went on to join the 'Entrepreneurs Without Borders' programme, which allowed him to follow a 6-month entrepreneurship course at Berkeley University. Vianney is finishing off his studies in the 'School Lab' innovation studio.

The 3 students met through the social network set up by Déclic Entreprendre to allow past and present members to maintain contact. "I just saw a message from Armand mentioning this hackathon and the theme. It caught my attention immediately. Justine joined us very soon afterwards after responding to Armand's message. And that was that, the team was formed!"

A lockdown hackathon
The objective of the entirely online hackathon was to provide assistance to those sectors most affected by the lockdown. The competing teams were given 48 hours to come up with an idea and produce a working prototype around the following 4 themes: health, education, the French economy and social ties.
The trio opted to work on the final theme.

"At the start of the hackathon, we were working together all the time and spent hours on the phone. We did a lot of brainstorming by writing everything down and sharing our ideas, without any criticism. We then proceeded by classifying ideas into groups according to similarity and selecting those that excited us the most. This is the agility methodology. Our concept then began to take shape. "Câlin de loin" (Distant Hugs) is a very simple and social idea: it involves connecting to an online platform, writing a card and adding a small paper heart filled with flower seeds that can be planted. We take care of the printing and shipping of this tiny gesture. "Câlin de loin" provides the opportunity to quite literally send love and life at the same time," explains Vianney.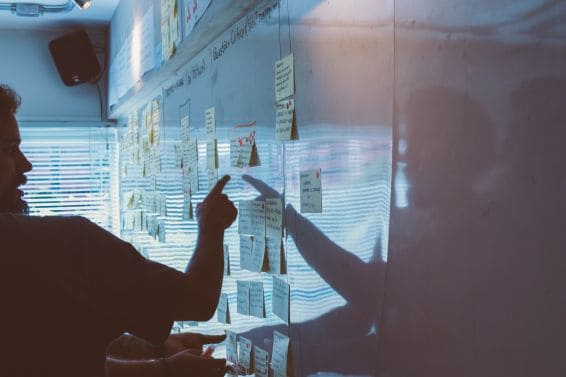 As the weekend progressed, the project was tweaked and modified. It became so real, in fact, that the 3 NEOMA students were even invited to appear on a France Inter radio show. "Within 48 hours, we already had our first customers, it was crazy and very encouraging at the same time".


The hackathon, a human experience first and foremost
From a human perspective, a hackathon is an extraordinary experience. "We really got to know each other during the hackathon. We went through feelings of fatigue, stress, plus crying and the grinding of teeth, but this was an excellent team building exercise. It was so easy to work with them," Vianney recalls.
"We all come from very different backgrounds, yet we have a lot in common. We see things differently, which means each of us had something to contribute. This is real proof of just how diversity can lead to a wealth of creativity. Armand has a creative side and an eye for marketing, Justine has technical knowledge and finds partnerships very easy. As for me, I have a passion for strategy. So, as a trio, we complemented one another perfectly."

"Plus, the fact that we've all followed similar courses also brought us closer together. We've all studied at NEOMA and we have all been members of the same student association, Déclic Entreprendre. As for me, I was lucky enough to have a scholarship to study entrepreneurship at Berkeley for 6 months. This really taught us how to validate an idea and find different creative ways, such as design thinking and the lean start-up" says Vianney.
A hackathon ends with a presentation to a jury. "Although we didn't win the hackathon, that really isn't what matters today. The hackathon gave us a fantastic opportunity and our prize was starting an incredible project and forming an incredible team!"

Today, the 3 co-founders have really brought Câlin de loin to life. In just a few weeks, they have racked up several hundred sales and have their sights set on a subscription system by the end of month to further develop the business. "We are currently holding interviews with our clients to see how we can construct this new system together. Our ambition is to become the market leader in tiny gestures," concludes Vianney.