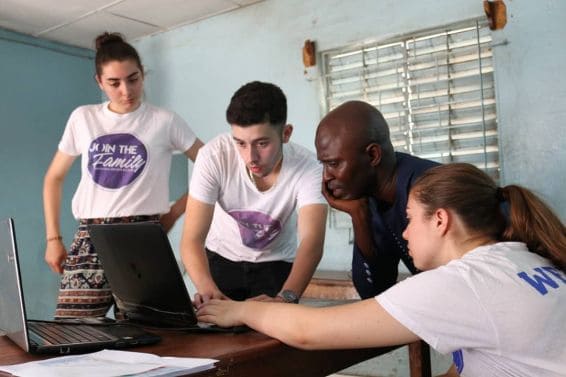 BEYOMB: a student project to reduce malnutrition in Senegal
1 child in 5 is still malnourished in Senegal today. This is far too many for the students of Enactus Rouen! 'Beyomb' is their commitment to the development of soybean agriculture in Senegal.

The Beyomb project was started by four Enactus Rouen students with the objective of fighting malnutrition among children and pregnant women in Salemata, Senegal. To do so, Beyomb has been progressively reintroducing soybean cultivation since 2016, and the beans are used to make nutritious flour called Bamisa. The students hope that the project will become self-sufficient and run by locals within 3 years.

Empowering senegalese workers
For 2019-2020, Beyomb's main objective is to increase soybean production and tackle the following issues:
• Find more local, sustainable partners to purchase the flour
• Empower local workers through training and awareness-raising activities
• Set up more regular monitoring and meetings between those involved in the chain to ensure more effective communication and improve decision-making.



To carry the project out effectively, the Association is in constant contact with the Salemata region's inhabitants, the Salemata Young Farmers' Association and the Salémata women's group.

A physical presence is essential for such a project. As Paul Gruère, an Enactus Association student, points out, "It is vital for us to be able to go out and meet the numerous people involved on the ground to consolidate the links and to plan for the future. This is why we decided to launch a crowd-funding campaign to finance the purchasing of seeds, create easier access to water and train new farmers, with the aim of expanding the project to neighbouring villages."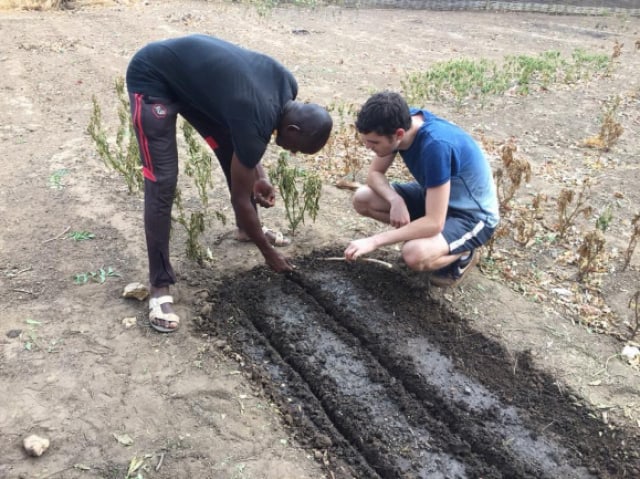 A crowdfunding campaign that has paid off
To give themselves the means to achieve their ambitions, the students used a Crowdfunding campaign which demonstrated the interest and relevance of their approach since they funded 118% of their goal!

Laura Sabet, Beyomb Project Manager thanks the 49 donors and adds "This funding will give us the opportunity to buy agricultural land located near a river. Access to water is a crucial issue for the success of the project. These donations will allow the project to grow and be sustained. "
A promising start for a project called to bear fruit.

To find out more about the Beyomb project, all the information here
To follow Beyomb on social networks, click here