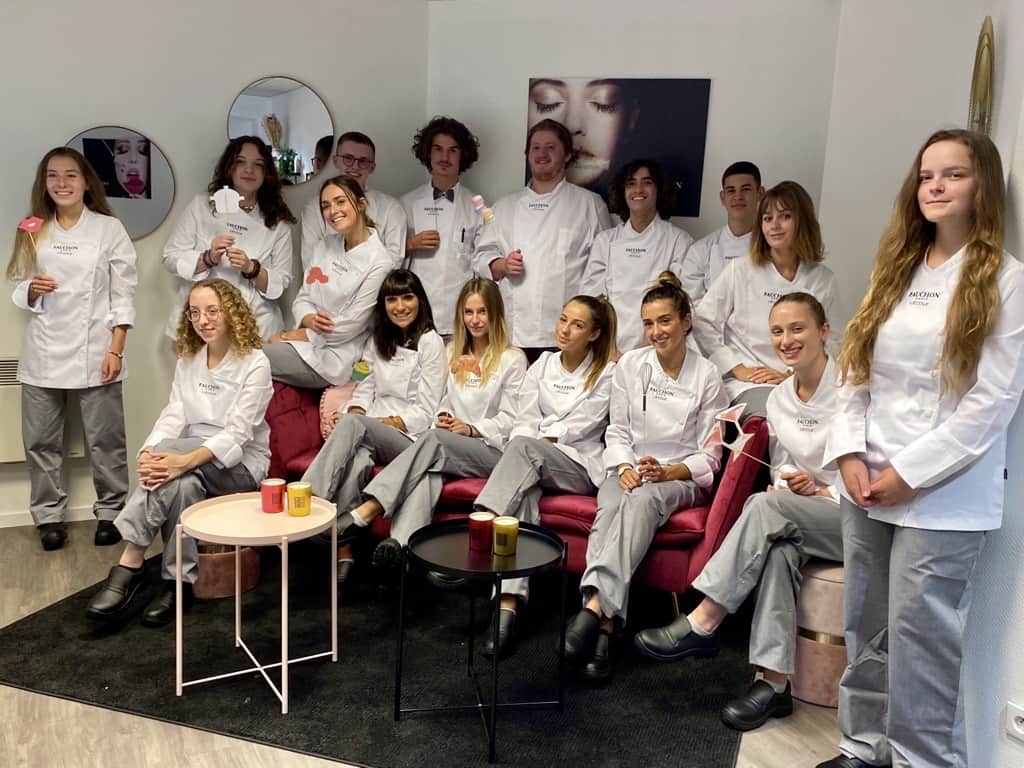 BMS Gastronomy : Ecole Fauchon's first school year
Our very first Bachelor in Service Management – Gastronomy students have started the new school year in their chef's hats and uniforms at the École Fauchon. After 2 weeks of management classes on the NEOMA campus, it's time to get down to work in the kitchen and restaurant!
The Bachelor in Service Management programme now includes 2 tracks: Distribution, in partnership with EC@L, and Gastronomy, with the École Fauchon. 49 new students started school together at NEOMA at the beginning of September spending 2 weeks in the classroom and creating a true Class spirit. Now, the 16 Gastronomy track students have started their programme at the École Fauchon.
The first day included: trying on kitchen and service uniforms, a tour of the restaurant and kitchens and a presentation of upcoming courses: cuisine, pastry-making, baking, service, barista (the art of preparing coffee), oenology, wine waiting, mixology (the art of mixing drinks and creating cocktails)…
"Discovery and good humour were the order of the first day! And our 16 students were given the pleasant surprise of sampling dishes prepared by their trainer chef and served by their maitre d'hotel trainer," says Laure Dannenberger, Promotion and Recruitment Manager, who was present to assist the students on this new adventure.
This first class of the Bachelor in Service Management is sponsored by the great chef David Gallienne, a Michelin star for his restaurant "Le Jardin des Plumes", in Giverny.