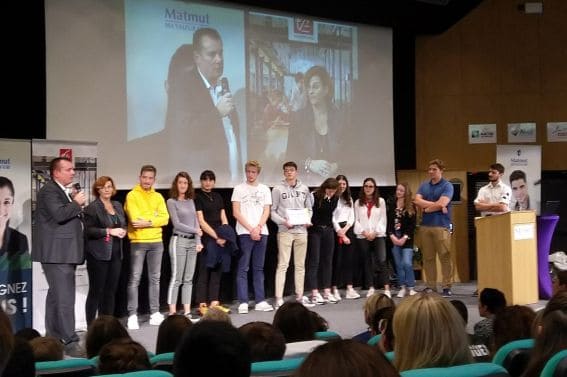 Boosting social entrepreneurship: focus on the Starting Days Incubator Awards
The back-to-school seminar for the first-year Master In Management students ends with a pitch competition that rewards the most promising social entrepreneurship projects on each campus. Denis Gallot, Director of the StartUp Lab and Gwendal Rozier, Head of the Mobility Accelerator at NEOMA BS, discuss these awards and the entrepreneurial approach around these projects.

The Starting Days event that marks the start of the new school year for the NEOMA BS Master in Management programme rewards the best projects that have emerged during this exciting opening week. In addition to the prizes awarded by the event's partners (Matmut, Caisse d'Epargne, Enactus France), an Expert Village Prize and an Entrepreneurship Prize are also awarded by the Jury.

The Entrepreneurial prize, awarded jointly by Denis Gallot, Director of the StartUp Lab, and Gwendal Rozier, Head of the Mobility Accelerator, went to two different teams - Giv'Eat in Rouen and Meet'up in Reims. Our two business creation experts spoke to us about their choice and the stages that follow...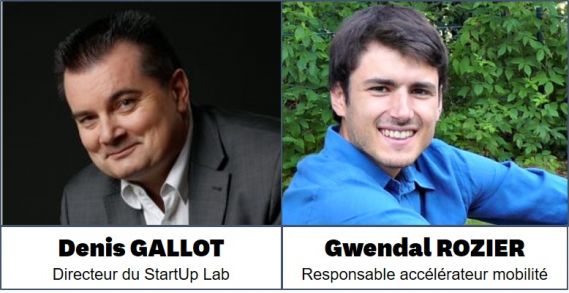 1- The entire NEOMA ecosystem was mobilised for the Starting Days event that focused on the theme of social entrepreneurship. Just how essential is this theme for newcomers to NEOMA?
Gwendal Rozier : An entrepreneur responds to market challenges. A social entrepreneur responds to social needs with a viable economic model. The idea of having students work on realistic needs to create a sustainable, viable, altruistic business is essential to me....especially as they are the professionals of tomorrow!


2- At the end of the new school year seminar, the students pitched their social solidarity enterprise project to a jury of which you were a member. You even awarded an Incubator Prize. Can you tell us about the team you selected, what their prize was and explain your choice?

Gwendal Rozier : We selected Giv' Eat in Rouen and Meet'up in Reims.
The prize for both teams includes support from the Incubators, without them having to go through the selection procedures. In practical terms, the Incubator Manager, François Jolly, provides support to start-ups in the form of coaching, networking and even financial support for specific needs. François has an excellent grasp of economic models: the start-ups will be in safe hands!

Denis Gallot : And of course, ALL the projects created during Starting Days are welcome to apply to join the incubators.


3- Entrepreneurship is the lifeblood of NEOMA. Can you tell us what is coming up soon (competitions for the best business ideas)?

Denis Gallot : As for the Incubators, the #58 incubator space in Reims, named after its address, has now been launched! And all entrepreneurs are welcome!
A number of events aimed at raising entrepreneurship awareness among students (Option Innovation, Entrepreneurship Week, JESS, Dday, Yes Festival...) are scheduled throughout October and November. Projects already incubated at NEOMA BS will continue to receive support through events such as Powered by NEOMA BS and Demo Day at the end of the year. Some will also have the opportunity to go to Silicon Valley to discover the American entrepreneurial ecosystem in December 2019!

Gwendal Rozier : One new development for entrepreneurs is the launch of The Spot, a platform that unites project developers with people who are interested in entrepreneurship, but don't have any specific idea for the moment.
As for the Mobility Accelerator: The Mobility Accelerator is positioned downstream of the incubated projects, when the economic model starts to develop. We have just launched our 2nd cohort, with 8 accelerated start-ups. We aim to rapidly accelerate their activity , challenge them on their social utility and provide management coaching sessions. A full and complete service provided by Neoma!

More about Starting Days :
- At NEOMA, the start of the new school year is synonymous with Starting Days!
- STARTING DAYS: innovative and experience-based pedagogy
- The Green Team on a mission to promote social responsibility amongst new students
- STARTING DAYS: public speaking