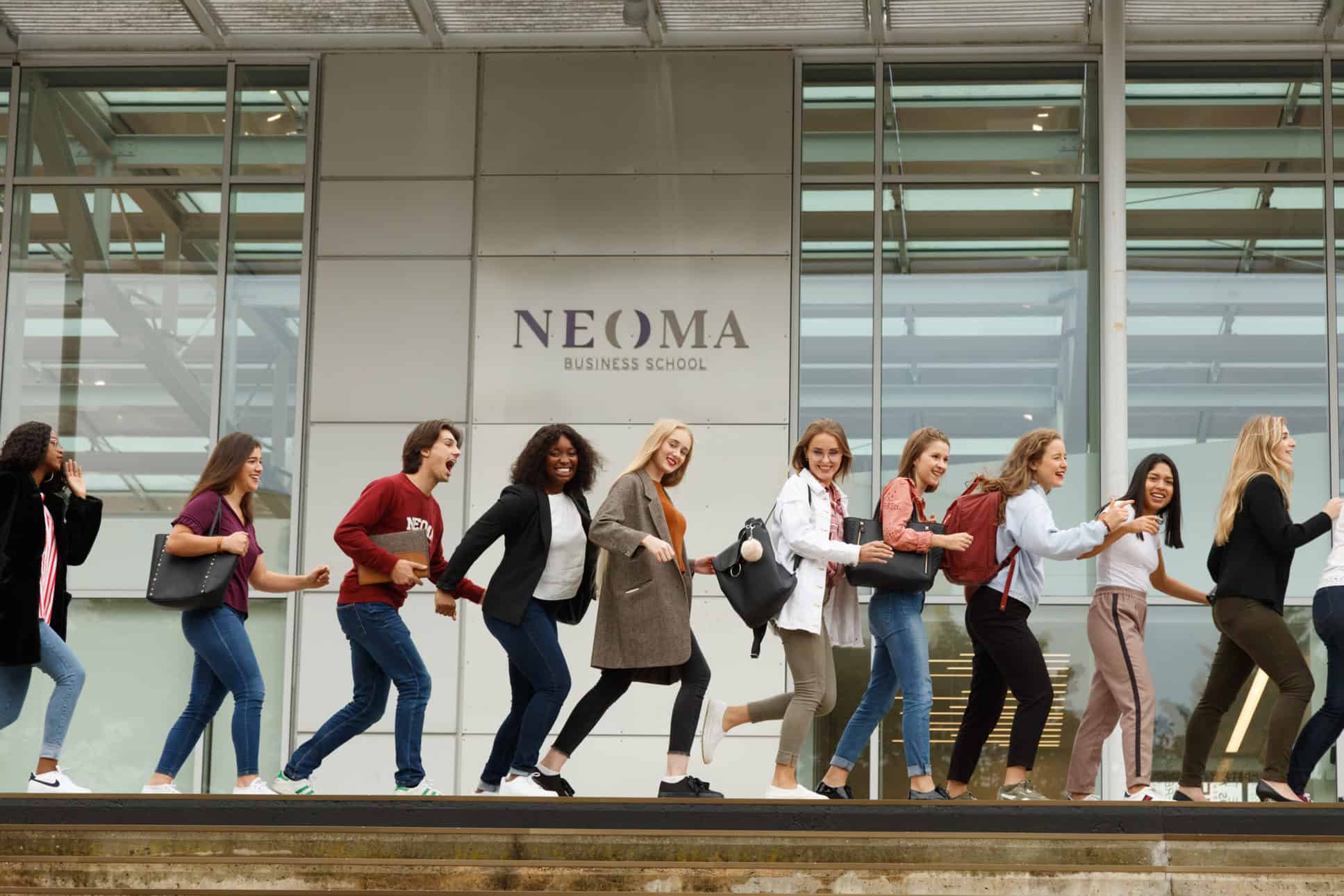 BuddySystem: mutual aid facilitator between students
With the lockdown, the need to combat isolation is more important than ever for our students, especially international students. BuddySystem facilitates interaction between students.
The BuddySystem platform was introduced by the NEOMA Wellness centre in June 2020 with NEOMA is partner of the BuddySystem platform, aiming at facilitating the integration of international students.
"This platform gives international students the opportunity to form friendships, interact with domestic students and broaden their intercultural experience," explains Matthieu Lucas, Head of the Scholarships, Grants and Partnerships Centre of NEOMA.
The platform has certainly got off to a flying start with 489 registrations, including 275 international students, since the start of the academic year, confirming its need, especially during the current health crisis, which has made the integration of international students all the more complicated.
The main reasons for getting involved in such a programme include the desire to meet other students, enjoy a cross-cultural experience and to improve language skills in an informal context.
128 pairs of international and French students have so far been created using a matching system based on shared interests. Among the current buddies, NEOMA GBBA student Aurelie Hurstel says: "The platform paired me up with Yingxue, a Chinese student. We  exchanged a few messages on Instagram to begin with, then two days after the start of the school year, we realised that we were in the same class! Since then, we've spent a lot of time together as we like to do the same things. We go shopping together, go to restaurants, watch movies… and as we're neighbours, we also travel to school together. We get on really well and Yingxue has helped me discover a lot of things (especially delicious food !!!) and I try to help her with school, classes, homework as much as possible … I'm sure we'll stay in contact!"
Although the BuddySystem was created to improve the welcome and integration of international students, it also makes an invaluable contribution to the internationalisation of domestic students by promoting cross-cultural exchanges and open-mindedness!