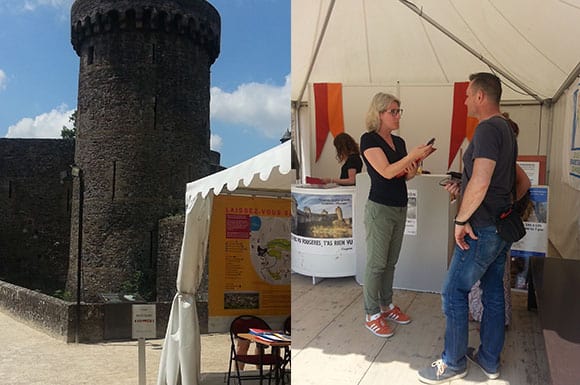 Château de Fougères: Speaking with the visitors!
High season has already started and Château de Fougères has again begun welcoming many different visitors. This was a windfall for NEOMA Business School who came to the castle from July 4 to 6 to interview the visitors about their experience. This visitor survey is part of the VISTA-AR European research project, which intends to include virtual reality and augmented reality in tourist sites.
Tourism expert Sylvie Jolly, economist Elsa Gatelier and professor of organisation analysis Jean-Baptiste Suquet tested a questionnaire intended to collection information on the visitors' experience. This questionnaire will be used until the end of the season at the castle, as well as in Exeter for an English version. The collected data will be used to evaluate the visitor experience before the first innovative devices are set up in the spring of 2019 so their impact can be assessed. Also, professors from NEOMA BS and the University of Exeter can use the data to better characterise the visitor experience in order to eventually develop tools that will be able to collect and analyse the data automatically. 
It is the first step in a great development project. To be continued…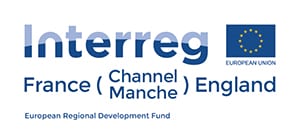 Programme priority: To realise the potential of natural and cultural assets to deliver innovation and sustainable growth.
The allocated budget is €8,292,568.68 with European Regional Development Fund (ERDF) co-funding of 69%.
This includes an extension with budget awarded in November 2020 to allow the project to mitigate the risks of the pandemic.