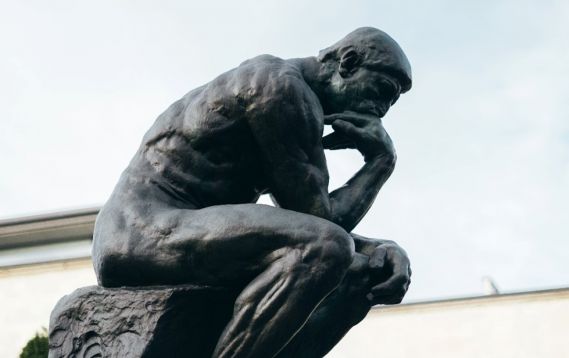 Chief philosophy officer or the importance of philosophy in business
The new generation of managers is demonstrating a growing desire for meaning in the workplace and is urging organisations to be more ethical in their business practices. With this in mind, many companies have created "Chief Philosophy Officer". positions. Is this phenomenon a mere trend or a reflection of a true movement that comes straight from American start-ups? Analysis by Nicolas Raineri, Assistant Professor in Human Resources Management and Organisational Behavior, and Hadrien Simon, specialist in Philosophy and Management at NEOMA Business School.

Today, many companies are taking an interest in philosophy. It is a topic that applies critical thinking and logic to help comprehend and manage the complexity of business. "The business world is constantly changing and managers must find solid points of reference to guide their actions," Hadrien Simon analyses. "Since its origins, philosophy has sought to identify fixed points amongst this multiplicity of phenomena".

Philosophy as a Decision-Making Support Mechanism
It is this practical approach to philosophy that business leaders find so appealing today, especially when it comes to dealing with ethical issues. By taking real-life situations as an example, ethical considerations provide managers with the tools to make decisions in line with their own values or those of the company. In the light of current business issues, philosophy could therefore be a real aid to solve often complex problems.

"By really focusing on critical thinking and dialectical reasoning, philosophy can help companies to make more informed decisions, especially when it comes to reconciling economic performance with social and environmental demands," explains Nicolas Raineri. "Philosophy can also help foster innovation, by encouraging managers to take a step back and look at existing situations in perspective."



After the Chief Happiness Officer, the Chief Philosophy Officer ?
If employed as a methodology rather than abstract knowledge, philosophy could help provide new solutions where traditional approaches no longer function. But while such an approach may be appealing, practical application remains somewhat unclear. After the Chief Happiness officer, will the Chief Philosophy officer become the job of the moment?

This trend is only just beginning to emerge, so it is difficult to say whether it will last as the contours still remains blurred. "The challenge is not simply a question of introducing philosophy into the workplace, as many speakers, coaches and consultants are already working on this mission. By creating the job title, the skillset becomes internalised," observes Hadrien Simon. "But to which function in the company does the philosophy apply? This question still remains unanswered." So we often picture a philosopher whispering into a manager's ear, organising collective discussions on fundamental issues, exposing managers to different realities.

One thing is certain at this stage: whatever the application, philosophy has never been allocated such a role in business, and more even less for training the new generation of students. "Teaching philosophical thinking and the future responsibilities they will have in their companies to students is quite a bold step," concludes Nicolas Raineri. "Philosophy training, focusing on the theory of reality and moral reasoning, could become the tool companies have been looking for to develop more effective and better informed approaches to management."