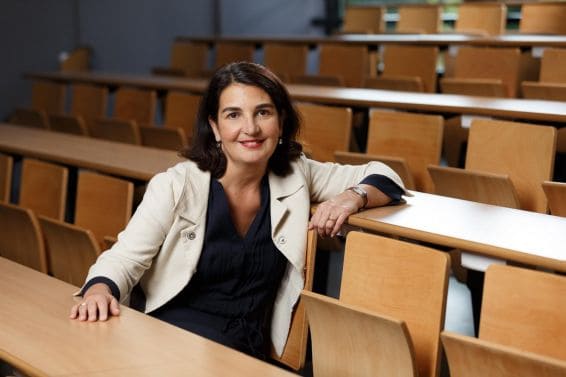 Delphine Manceau joins the EQUIS Committee which defines the rules of the reference worldwide accreditation
Delphine Manceau has been appointed member of the EQUIS Committee from 1 September 2019. The EQUIS Committee is made up of members from a number of leading global institutions accredited by EQUIS and strongly committed to improving the quality of management training.

This committee studies the policy, standards and procedures related to accreditation and approves the eligibility decisions of the Schools that apply for accreditation. Elected for a three-year term, which may be renewed once, members meet three times a year.

With more than 20 years' experience in higher education, Delphine Manceau has a wealth of expertise in Business Schools, both in France and abroad. "I am honoured that the EFMD elected me to join this prestigious committee" she says. "Helping to improve the quality of schools around the world is an exciting mission and I am delighted to be able to play a role in developing and meeting international quality standards."

Delphine Manceau holds a number of mandates in different higher education institutions. She is Chair of the European Advisory Council of the AACSB, the leading American accreditation body for Higher Education management programmes. She is also President of ECRICOME and Vice-President of SESAME, entrance exam bodies, and member of the RISE Committee of experts headed by the European Commissioner for Research, Innovation and Science, Carlos Moedas.