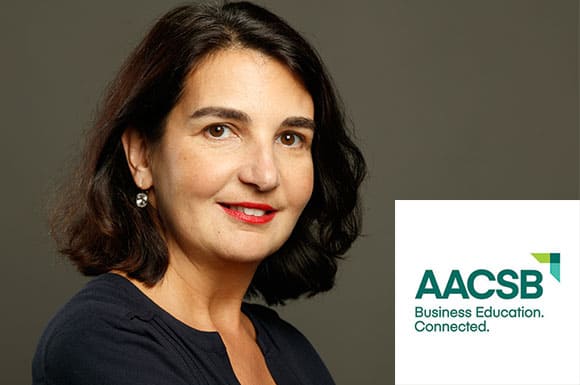 Delphine Manceau joins the prestigious AACSB international accreditation body
Dean of NEOMA Business School, Delphine Manceau has just been appointed Chair of the European Advisory Council of the AACSB for one year. The AACSB is the leading American accreditation body for higher education programmes in management.

The European Advisory Council is composed of twelve members who hold management positions in European institutions that have been granted AACSB accreditation. They are appointed by the vice-president. Their mission is to assist business schools and their governance in the educational challenges in Europe.
Delphine Manceau has been working for more than 20 years in higher education and she also possesses solid business school and market expertise. "I am honoured that the AACSB has elected me to this role. The changes in higher education, particularly in management schools, represent a major issue for society. I have been working with this subject for many years now and I'm delighted to be able to work together with the members of the council on this issue," she said.