Diversity: a review of activities undertaken in 2020-21
Openness, disability, gender: the Diversity Committee of NEOMA'S CSR Committee is addressing the issues encountered by students in these areas and putting actions in place to develop accessibility to higher education for everyone. Here we present a review of the projects and mechanism set up in 2020/2021 by the Diversity Committee.
SOCIAL OPENNESS
'Cordées de la Réussite' (= Roped together for success): a very full year both in Reims and in Rouen!
New School Year 2020: The 'CORDEES DE LA REUSSITE' NEVER GIVE UP
Cordées de la Réussite: solidarity and commitment
End-of-the-Year Ceremonies for the Cordées de la Réussite Programme
GENDER EQUALITY
NEOMA signs the regional agreement for gender equality
In 2021, NEOMA signed the new Agreement, jointly led by the Prefect of the region of Normandy and the Rector of the Academy of Normandy. NEOMA makes a firm commitment to fighting gender inequality
HeForShe organises Violence Awareness Week
For the second consecutive year, the student association HeForShe Reims organised a week to raise awareness of sexual and sexist violence in academic and professional settings. Violence Awareness Week 2020
Gender equality: Salary negotiation workshops
Thanks to these practices and training exercises, participants in the workshops acquired the tools to help them successfully negotiate their first salary. Gender equality, workshops for female students to negotiate their 1st salary
CGE Equality Generations Competition against salary inequalities:
The Master in Management Conference (CGE in its French acronym) invited students from its member Schools to present an original project around the theme of 'Salary inequalities between men and women'. 113 teams took part, that is, 430 students from 48 Schools, including a team from NEOMA.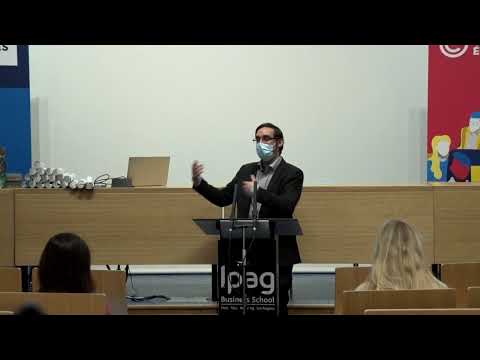 CGE Gender Equality Indicator 2020
77 member institutions of the CGE, including NEOMA, contributed to the indicator. With a level of 48% women, NEOMA is a School with an ideal gender balance. In the main offices of student associations, this figure rises to 58%. See the Indicator in infographics
DISABILITY
NEOMA, a partner of HandiSup
By joining with HandiSup, NEOMA is demonstrating its commitment to a responsible approach in which the inclusion of people with a disability is seen as a source of enrichment. NEOMA and HandiSup become partners
NEOMA awarded a Responsible Campus Trophy
The title of the award category 'Quality of life, accessibility and diversity', at the 7th year of the Responsible Campus Trophies, recognises the actions taken by NEOMA to promote support for students with a disability. This prize is awarded for a project based around cognitive problems, referring to the invisible disabilities that are very present in society and which require a different approach in terms of teaching and management, one which is open and adaptable.
What is the origin of the word 'handicap' (used in French for disability)? What percentage of disabilities are invisible?
At the International Day of Persons with Disabilities held on 3 December 2020, the School's Diversity Mission proposed a competitive game for the students to play. They were invited to answer various questions on disability. Diversity: a contest to raise awareness of disability
Handimanager training: 43 students gain certification
This is the second year NEOMA has offered its students Handimanagement training, thanks to financial support from @talentégal and from Grand Reims. This AFNOR certificate promotes an understanding of inclusion, an open-minded attitude and management open to diversity, especially concerning disability. Handimanager: 43 NEOMA students and 1 staff member certified
Two new telepresence robots
With a view to training talent in an inclusive setting and enabling students with a disability to benefit from support that meets their specific needs, NEOMA has acquired two new telepresence robots for the start of the 2020 academic year. Remote classes using telepresence robots: NEOMA extend its range of equipement
NEOMA among the speakers at the Live discussion 'Higher education and disability: it is possible!'
In November 2020, as part of its Disability Mission, NEOMA took part in a @talentEgal event for young people with a disability and their families. The Live event brought together over 80 participants who were able to hear the stories of students with a disability who had been able to access higher education, along with advice from Human Resources Departments and those in charge of managing Disability in business or in education.
And here you can find a review of the Green Campus Committee