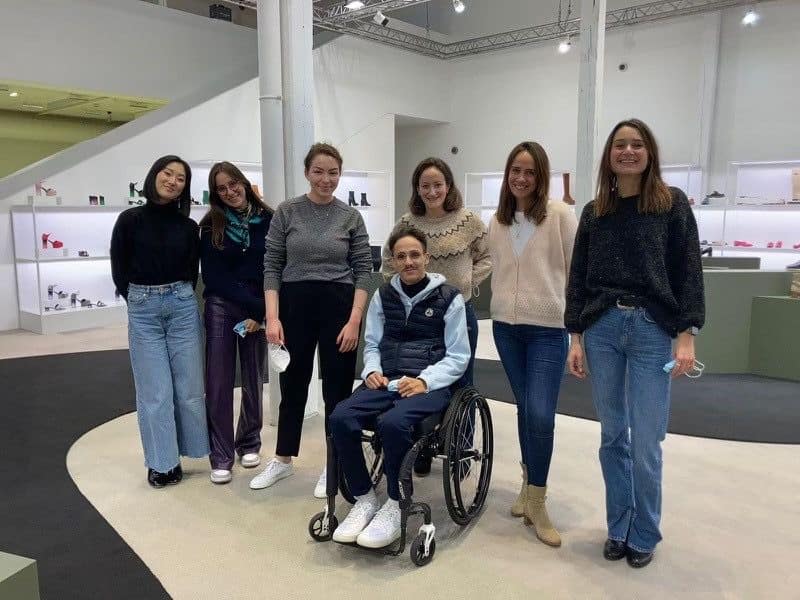 DUO DAY: our students with disabilities immersed in major companies
On 18 November, seven NEOMA students with disabilities went to spend a day in a major company. Hermès, Kering, Disney, Naval Group and EY were their hosts for 'Duo Day', organised as part of the European week for employment for people with disabilities.
On the programme was an exploration of a sector of business, professional roles, teams, the organisation, the premises, all in the company of a 'buddy'. "What matters most to our students is being considered primarily as people with skills and potential rather than as people with a disability," emphasises Vicky Millar, a Career consultant at NEOMA who coordinated the operation with Céline Articlaut, Diversity and Environment Project Manager. The students returned full of enthusiasm. This is what they said:
 Borhane, TEMA, with a Head of Communication at Hermès:
"Last week I took part in Duo Day at the Hermès Femme company. I received a warm welcome and felt closely integrated. It was a wonderful experience!"
 Mathilde, Master in Management (MiM), with a Project Manager at Hermès:
"All the teams were extremely kind and willing to listen. It was really great. Thank you for the opportunity to take part in a day like this."
A MiM student with a Head of Direct Marketing at Disney:
"I had a really magical experience that I'd been looking forward to for five years.
The whole team was very welcoming towards me."
Clément, MiM, with a Director of Purchasing colleague at the Kering group:
"It was a very enriching experience."
Killian, MiM, spent his Duo Day with a Junior Auditor at EY:
"This new experience allowed me to discover the world of auditing in a real situation. I was able to help with small jobs. Duo Day reinforced my thinking about my future career choice. It was a day that offered a real wealth of experiences."
 A MiM student with a Consulting Assistant at EY:
"The day went very well and was a very enriching experience! I was able to meet lots of people and talk to them about all sorts of things, especially their role in the company, the consulting professions and life in a consultancy."
Learn more about NEOMA personalised support to students with disabilities