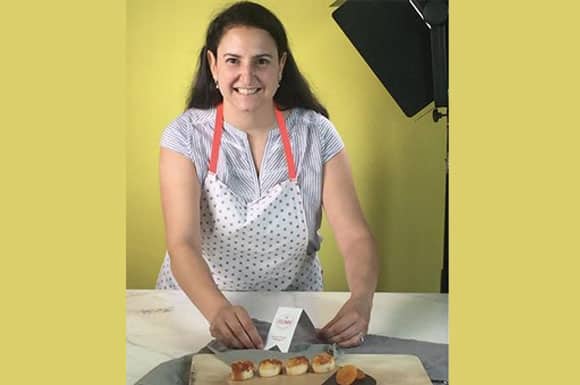 Entrepreneurship: Is success only reserved for the young?
We often hear the same old song: they're young, good-looking and launching their own start-up! But does success really have an age? Is launching a start-up the reserve of the younger generation? Here are some success stories that completely disregard the age factor!
"On reaching 40, the desire to start a business outweighed the comfort of a secure position with a well-known and renowned group." After 17 years in luxury and cosmetics, Céline EDDE decided to drop everything and create a start-up. "Cooking and pastry-making in particular have always been a passion of mine. I created and wrote a cookery blog for 10 years while I was still working! It was while making snacks for my two sons, Raphael and Alexandre, that I had the desire to recreate what is a very special moment and offer an alternative to industrialised sugary snacks. Starting from scratch, relearning and creating everything is an exciting challenge and one that I really wanted to experience!" This is how les Gourmandises de Célinou, a start-up incubated by NEOMA BS, was created! When we raise the question of her strengths compared to younger entrepreneurs?
"My main strength is being able to take a step back when analysing situations. It is also the agility and desire to do things differently, mixed with the wisdom of a former employee of a big company where the key words are profitability and policy. Finally and above all, it is the desire to give one hundred per cent and prove that we have succeeded!"
Launching an activity that makes sense in today's society
Christophe GALTIER is the founder of Praestoo. After following a typical career path as a consultant in the United Kingdom and in marketing and sales in Europe, the following question came up: why am I doing this? "After 15 years in consumer electronics, I wanted to apply my skills to a project that made sense. A project whose purpose would be useful for as many people as possible and which would benefit from my know-how." And so Praestoo, a start-up Powered by NEOMA BS, was born!
The concept: make use of the profiles hidden away in our address book by making them available to family and friends, for all kinds of manual or other tasks! When asked if his age poses a problem: the answer is simple! "I think that age brings a sense of urgency, the desire to throw yourself totally into something that makes sense. The activity I have launched aims to combat job insecurity and promote a social mission that has become essential in today's society. At 40, the quest for meaning speaks to everyone."
Entrepreneurship, a question of genes?
And what about the younger entrepreneurs? Why wait for success? Corentin RIDOUX is a former NEOMA BS student who did not wait one instant. At just 18, he was already head of a company with a turnover of nearly 300,000 euros. "From a very young age, I was surrounded by young entrepreneurs. I already had this outlook on life. I started by doing the economics and social sciences baccalaureate followed by a year at law school, but I was bored. At the time, I really liked going out. So I wanted to create a company related to this sector. This turned out to be the rental and sale of inflatable structures." A world of fun that quickly became something serious. "But with a 70-hour working week, plus school, I was quickly overwhelmed and soon lost my way. When you earn a lot of money, so young, it's sometimes difficult to know what to do with it. And then over self-confidence and fatigue sometimes make you do stupid things. We think we know it all and don't listen to the advice given by our teachers and others around us." Today, Corentin, can smile at how he started out. Although he has graduated from the BBA at NEOMA BS, he still has one regret: "Not completing a Master in Management at NEOMA BS. Especially when I think back to the support offered by the Incubator." Already at the head of a new start-up dealing with the temporary property rental, Corentin, now 23, is thinking about his future with more serenity.
"I might do an Advanced Master's course at the School." The proof that wisdom always offers sound advice!