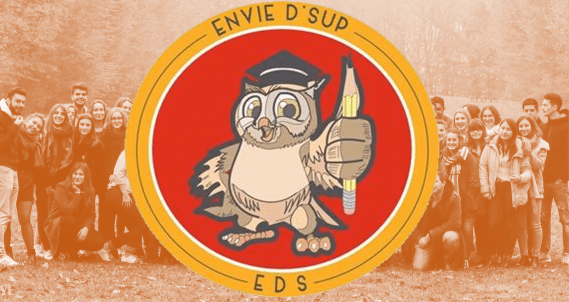 Envie D'Sup wins €3000 during the CGI citizens challenge Competition
A prize that rewards the citizen's approach defended by the student Society of Rouen.

At the end of March, three members of the Envie D'sup Student Society presented their activities as part of a competition organized by CGI. In the solidarity Category and before a jury composed of members of the company, the Association of Rouen has convinced by its commitment and the societal impact of their projects.

"Our team has developed during its presentation the strength of our Association: 12 years of existence, 60 volunteers and 6 poles all behind a common goal: to allow high school students to have access to culture but not only that! » says Coline AIRAUDO , President of The Envie d'Sup Student Society.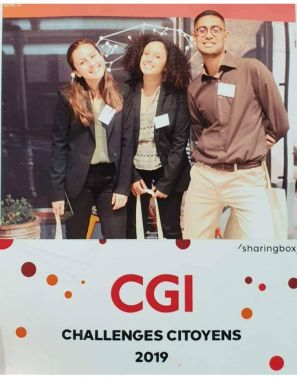 Beyond this general presentation, the students involved in the Association had to defend a concrete project, achievable thanks to the CGI citizens challenge scholarship. Envie d'Sup here supported his desire to take the senior tutored students to Berlin in March 2020. "Why Berlin? To present to the young people that we accompany the global dimension of this European capital. The opportunity also to highlight this modern city with rich architecture and impressive cultural heritage. »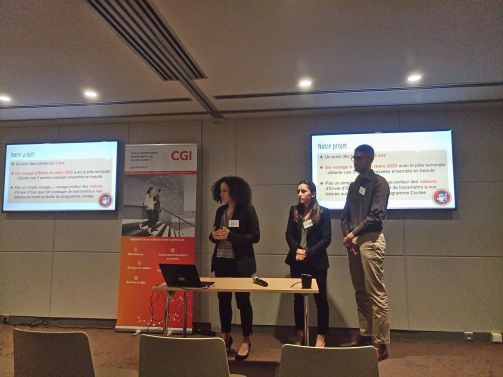 Following their presentation, the three members were therefore given the 3000 euros to the key. "This award is an additional demonstration of the interest shown by our approach. Today 130 tutorials benefit from our actions. We hope that this is only the beginning of a very long history and that the Student Society will continue for many years... " concludes Coline AIRAUDO.