ESC Sans Frontières rewarded at the 2019 NATIXIS C.A.M.P.U.S. Awards
Each year NATIXIS supports the development of socially engaged projects led by school or university students. For the 2019 edition, the ESC Sans Frontières Student Society based on the Rouen Campus obtained 2nd place in the Sustainable Development category with its mission to Peru.

NATIXIS holds its C.A.M.P.U.S. Awards each year. For this edition, the company aims to offer support for the development of tomorrow's talent by rewarding student community projects according to 3 categories: socio-educational, international solidarity and sustainable development. It is in the latter category that ESC Sans Frontières, the student society based on the Rouen campus, submitted an application for the Peru Mission it has supported for a number of years now.

"Out of the 80 initial applicants, we were among the 20 pre-selected projects. We were therefore invited to the NATIXIS headquarters in Paris to pitch our project. We had 15 minutes to present our project, budget and roadmap before answering the jury's question," explains Mélanie Hallery, the society's vice-president and head of the Peru Mission. A presentation that captivated the audience to win 2nd place in its category. A total of 3000 euros in prize money to go towards the practical implementation of the society's activities.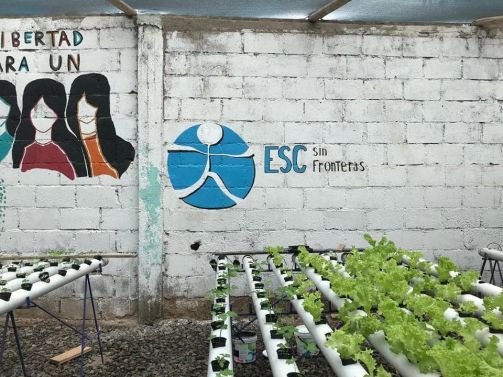 The Peru mission, a long-term project
ESC Sans Frontières is active in an Integration Centre for Abandoned Minors (CIMA) in the suburbs of Lima. This is a rehabilitation centre for the young homeless aged 8 to 18.

"We work with this centre every year and have set up a long-term project. For the past two years, we've installed solar panels to reduce the centre's energy consumption as part of a sustainable development approach. Last year, the funds raised by the student society meant we could pay for all the electrical equipment needed to make solar panels efficient. For this project, we are working alongside engineers from the University of LIMA. According to their research, for the installation to be truly efficient, we need a total of 32 panels. The Peruvian branch of the company ENGIE has already donated 12 solar panels. In the meantime, we are trying to raise the funds needed to continue the installation. The NATIXIS prize of 3000 euros will go towards this objective. Every year, 10 volunteers from our student society travel over with the funds raised to help the project move forward as quickly as possible. For us, it is an rewarding and meaningful experience. We really feel that we are useful and making a real social impact on the Centre."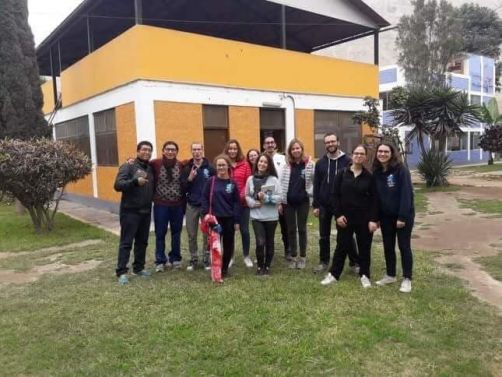 This year, Ayuda Latina, the Reims-based student society, whose aim is to support and promote child growth and development in the poorest and most isolated regions of Latin America, is taking part in the Peru mission for the first time. The objective is thus to ensure a continuity in the actions for the Centre.

ESC Sans Frontières is also involved in other international missions: in Cambodia, Senegal and the Philippines. Find out more about the actions supported by this student society through this video.

For further information, please visit the Student Society's Facebook page