Executive Education: for more agile employees and better company performance
NEOMA BS is expanding its Executive Education offer on Paris campus.


Developing the agility of your employees is the best way to solidify your company's sustainability in today's business environment. To achieve this, NEOMA BS Executive Education offers a range of new, short curriculums and customised solutions to plan and build your company for the future.
Zoom in on the CERTIFICATES:
Developed in partnerships with leading figures in the areas of consulting and training, our certificates are the result of unique knowledge and expertise.

In partnership with Saint-Cyr Formation Continue

In partnership with DB&A

In partnership with Top Finance
In partnership with Halifax Consulting


In partnership with Halifax Consulting




Working closely with different businesses, NEOMA BS provides a full range of courses:


Short and long courses
Classroom learning, e-learning or through a mixed-learning model
On campus or on-site at your offices
In France or abroad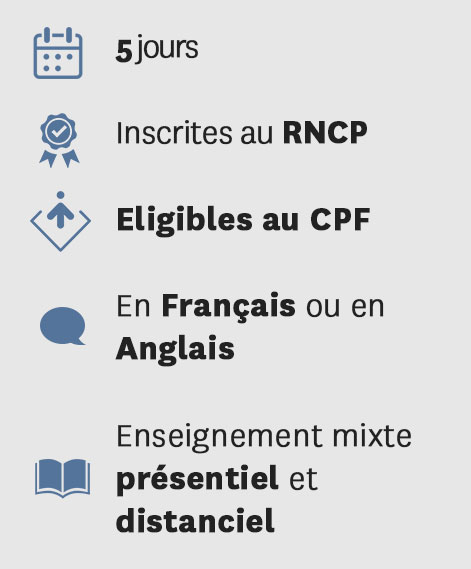 "We've chosen to offer more than just a catalogue of training programmes by creating a genuine 'Professional and Executive Space' with a selection of interlinking modular services and programmes. In other words, you can choose to earn one or several certificates before complementing your curriculum with a diploma-granting course such as an Executive MBA. You can also choose a customised module where we will assist you in constructing your own managerial programme,"explained Jérôme Couturier, Assistant Dean for the Executive Education and Professional Graduate Programmes at NEOMA Business School.

> Learn more about all the programmes offered in the NEOMA BS Executive Education programme, Paris campus

> Download the NEOMA BS Executive Education programmes brochure