Fighting gender stereotypes: the action of NEOMA student societies
On 8 March 2020, International Women's Day, NEOMA students, led by two of the School's student societies, committed to a leading topic in society: the fight against gender stereotypes.
Prépa'Rémois and HeForShe, two NEOMA student societies, have come together to lead this initiative for a young audience of school students.
See this initiative in pictures!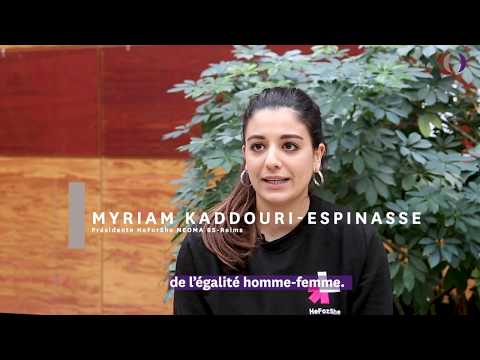 Ten groups of young people were invited to the Reims campus of NEOMA, where they attended awareness-raising workshops. "These workshops first tackled male-female equality across the board. We dealt with stereotypes in advertising, sexuality, contraception," explains Myriam Kaddouri, President of HeForShe. "We are convinced that education and thinking about these matters can help fight these stereotypes that are instilled in us from an early age".
"Our aim is to ensure there are fewer problems in 10 years!"
Maxence Legros, a member of Prépa'Rémois expands the proposal. "Our aim as tutors is to allow the young people to comprehend these issues and ensure there are fewer problems in ten years' time!"
Thanks to its volunteer student tutors, Prépa'Rémois offers mentoring activities, cultural outings and journeys to young people of the Marne intending to go on to higher education, with the objective of awakening their curiosity and critical faculties. As for HeForShe, the society is part of an international network headed by UN Women. It aims to promote gender equality by directly involving men in its activities.
For more information about the student societies: