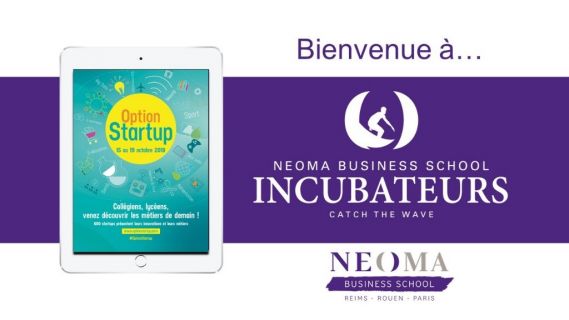 High school students discover the world of innovation!
NEOMA BS Incubators has taken the Innovation Option by hosting 2 High School classes in Rouen and Reims, on October 14 and 17.

Students from each of the three different High School years, together with their teachers, attended a presentation of centres of innovation (start-ups, SMEs, ETIs, incubators, nurseries, fablabs, co-working spaces, schools, Third Places...), entrepreneur profiles and especially new professions.

The Option Innovation objectives are threefold:
To allow students to approach the realities of the professional world, practical career options and help them shape their future.
To allow teachers to gather and offer students as much information as possible on changing sectors, professions, skill requirements and training programmes.
To allow centres of innovation to create vocations for innovation and stimulate the emergence of tomorrow's talent by capturing the attention of the younger generation.
Campuses mobilized to bring innovation to young people
Part of the initiative involved a class of first-year High School students being invited to explore the Rouen Campus. The visit included presentations by François Jolly, Head of Incubators, Samy Bouguern, founder of the Wekicks start-up and Gwenvaël Lemoine, founder of Chympy, who shared their experience with the students, who were extremely keen to listen. Their accounts raised a number of questions, and in particular on issues of finance, to which the incubated start-ups were able to provide frank and direct answers.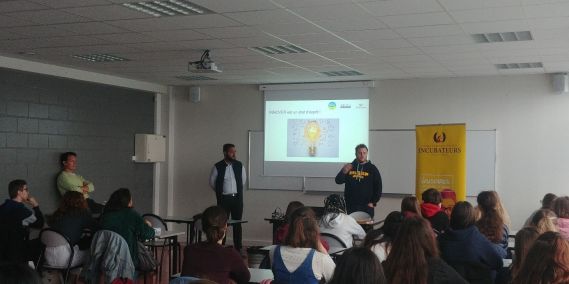 In Reims, a class of final-year students visited the new Incubator #58 premises. The professional and relaxed atmosphere of the place was evident to all from the outset. Florian Randriamahaleo and Mamoun Elamrani, respective founders of Pomelo and Veata, highlighted the importance of having the right support when deciding to embark on a project. "NEOMA BS is an ideal playground for budding entrepreneurs and there is no age limit to starting out. We were able to continue with our studies while we went about setting up our companies, meeting the right people who could help with development and receiving the ideal support. It's a really exciting time for us!" they say.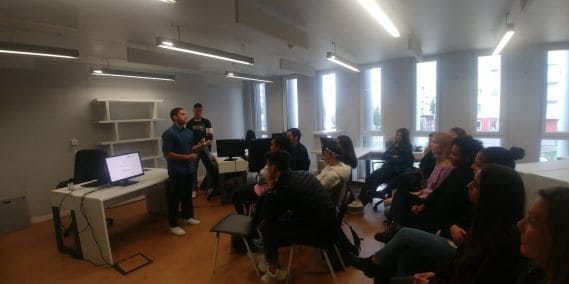 These young students have been brought up to use all the latest applications, Facebook, Snapchat and other high-profile start-ups, most of whom were created far from the beaten track. Here, thanks to this initiative, these high school students were able to discover the possibilities on offer to start-ups that were created in a reality much closer to their homes, which nevertheless are an inspiration!​