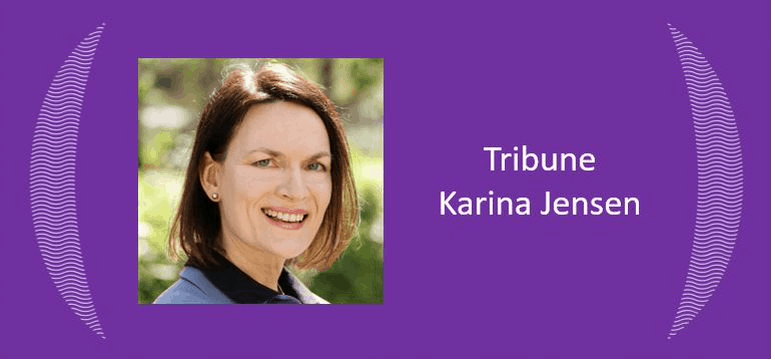 How can you succeed at remote team building?
Through coping with lockdowns and using new virtual offices, there are new ways of working together. But how do you optimise collective intelligence remotely when you're a manager? Karina Jensen, professor in the People and Organisations department at NEOMA Business School, proposes different pathways for transforming the virtual world into a tool for professional socialisation.
While a turbulent pandemic year created physical distance, it also created new ways to connect in a virtual work environment. Through the adoption of online platforms and tools, employees explored new ways to learn and collaborate. In creating an exciting destination for the year ahead, consider how you will engage everyone in a journey that will inspire and enable new ways to share and learn.  
In order to optimize the collective intelligence of teams, it is important to design an environment that allows for frequent encounters and interactions. Whether you are holding a meeting or taking a course, the opportunity to connect with others creates memorable experiences. Consider how to create moments for sharing and learning throughout the course and work projects with these online activities. 
Connect Team Members 
Whether you are a team leader or professor, you have an important role in connecting team members and facilitating conversations. It starts with the review and agreement of common values for collaboration and knowledge-sharing. Then introduce opportunities to connect team members. Organize a social encounter or fun way to introduce people through a question or game challenge at the start of a meeting or a course. From sharing their stories to finding common interests, teams enjoy the process of connecting and building relationships. 
Enjoy Social Networking 
The opportunity to create social connections has been in great demand during a time when many feel isolated in working from home. Thus it becomes more important to enjoy social breaks for meetings, events, and courses in a virtual environment. Organize social encounters during courses or after meetings through a virtual café, a lunch to share favorite dishes, or an after work virtual apero hosted by different team members. 
Invite Peer Learning  
Formal courses through asynchronous and synchronous learning have taken a priority over informal learning in improving knowledge and skills. However, peer learning through talks, presentations, and demonstrations can be a powerful method of developing and applying knowledge. Invite team members to create teaching moments with each other through personal and professional expertise that is shared via video clips, webinars, or other social media tools.  
Celebrate Success Stories 
Since most work and study activities are performed online, it can be difficult to create visibility for projects and initiatives led and managed by team members. This can be improved by organizing from team members where they can present an achievement or successful project task. Online courses can benefit from presentations of the final project by student teams and reflections on what they found of learning value. Online meetings can benefit from team members who share wins or success stories from a project. Sharing an achievement provides recognition for team members as well as opportunities to inspire and celebrate the progress made by the team. 
As the online world becomes a regular part of our learning and working environment, we need to explore and discover the opportunities for creating an enjoyable virtual experience for everyone. It is a continuous process of exploration and experimentation where a human-centric focus is essential in creating an exciting learning journey. An online platform and tools that optimize human interactions will ensure effective transportation for reaching your destination. Activities that promote continued engagement through learning and sharing will create memorable experiences for everyone. Wishing you an enjoyable learning adventure!