Impact Now, a week devoted to the ecological and social transition on our campuses
Published on 20 June 2022 by NEOMA
The School's CSR Committee and student societies addressed environmental and social issues by organizing "Impact Now", from 22nd-24th March, 2022 on the 3 NEOMA campuses. The event programme included workshops, conferences, screenings, collections, exhibitions, games, etc. related to the environment, social inclusion, disability and gender equality.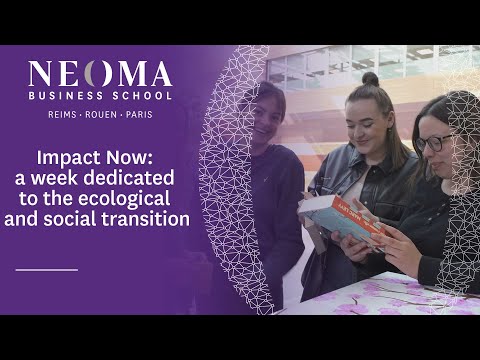 Associated programme
Master in Management
With the Master in Management become a top-level business leader, capable of meeting the expectations of organisations all over the world and becoming part of their multicultural workforce.
Reims ou Rouen

2 to 3 years

French or English track

3-year higher education degree/4-year higher education degree

Full time

Master's degree, "Grade de Master" / Level 7 Qualification on the RNCP (French Register of Professional Certifications) / RNCP sheet No. 22162, Master in Management