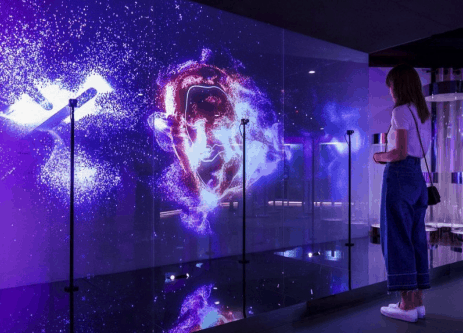 In the digital world, luxury provides a unique and exclusive experience
How are luxury brands adapting to the digital age? This is the subject of an investigation by the students of the International Master in Luxury Management (IMLux) de NEOMA. Some have pored over online documents, others have observed the digital transformation from inside these great companies.
In November 2020, the IMLux students at NEOMA produced an excellent report on the digital future of luxury brands. They studied this special world that for so long has resisted the pull of the mass on the Web. For high-end brands, this is a real paradigm shift. "The very nature of luxury has always lain in being exclusive, unique and inaccessible," explain Sha Ni Zhang and Tejbir Kaur Sohal, the authors, among others, of the report. "It is hard for them to do the same as everyone else: the digital transformation implies what is commonly called democratisation."
Luxury weighing up the Web
Luxury is not, by definition, democratic. That is why it is found nestling in the type of shop most people would not dare venture into. "Brands position themselves in the most fashionable locations, in famous streets, which have become famous because they feature all the great names," continue the NEOMA students, "and they transport their customers into another, unique, dimension. And that cannot be experienced on digital platforms."
In 2020, the pandemic became a game changer. Especially in the way luxury goods were consumed. Previously, purchases tended to be made when people were travelling. Bur planes are now stuck on the ground. Customers, forced to stay home, started to do their shopping online. "The purchase of luxury goods peaked during lockdown," reports Sha Ni Zhang. "Digital then became a major and essential sales channel. Now, brands really have no choice."
The 'phygital' revolution
And it is, in fact, really good timing, as the younger generations, and future consumers, are ready for this change in strategy. Yet, "when it comes to luxury, young customers have different expectations," say the NEOMA students, "they are looking for a personalised experience both on and offline." No problem: their digital activity leaves behind tracks and data. This means they can be well understood, or even defined. Knowing their preferences, luxury brands can now offer them a tailor-made relationship, which can carry over into the shops. The 'phygital' revolution, or the combination of physical and digital, is underway.
Knowing customers so intimately "is crucial for creating strong links and maintaining a live connection." But also for conquering difficult markets, like that of China. "Thanks to the availability of reliable data and analytical tools, brands have been able to use cultural marketing to penetrate the Chinese market," explain the students on the IMLux programme. "They have been able to optimise their campaigns according to the preferences of the Chinese consumer." The time when strategies were based on hypotheses and past experience is over.
The influence of online games
But the most surprising tool in the digital strategy of luxury brands is 'gamification'. "What we have discovered by working on this project, and we found it very illuminating, is that online games may have huge potential for brands," state Sha Ni Zhang and Tejbir Kaur Sohal. Louis Vuitton has already launched City Game, accessible via its connected watch, then the platform game Endless Runner where the aim is to run through the streets of New York and collect LV logos. Chanel already has its amusement arcade, 'Coco Game Center'. And Burberry has its 'B Bounce'. That's one way for luxury brands to take their customers into another dimension.