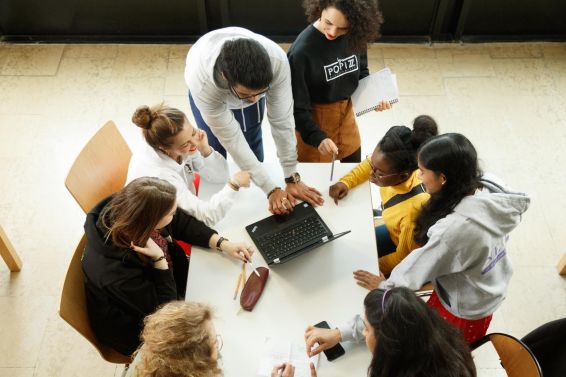 Jacques Lambert Scholarship: giving a helping hand to your future
Every year, the Scholarships, Grants and Partnerships Centre makes many people very happy! It is looking to help first year Master in Management students benefit from the Jacques Lambert Foundation scholarship.

Since 1990, this Foundation aims to help French Business School students who are facing serious difficulties financing their studies. The grant, worth 2500€, comes in the form of a reduction in tuition fees. For the 2018-2019 academic year, 5 students benefited from this financial assistance.

Laëtitia
Laetitia is from Cergy. After taking the ES baccalaureate and attending Preparatory School, she joined NEOMA BS in September 2018. "I was super happy and very stressed at the same time. It is not always easy to pay such a large amount to join a School renowned for its quality. Thanks to the partnership set up by the School with one of the banks, I was able to take out a loan. Then during the year, I received an e-mail from the Scholarships, Grants and Partnerships department mentioning this support from the Jacques Lambert Foundation. I thought I had a chance." With personalised assistance that resulted in an application of the highest quality, Laetitia was awarded the scholarship. "A real boost that has allowed me to envisage a future I have always wanted abroad, two years from now, free of worry."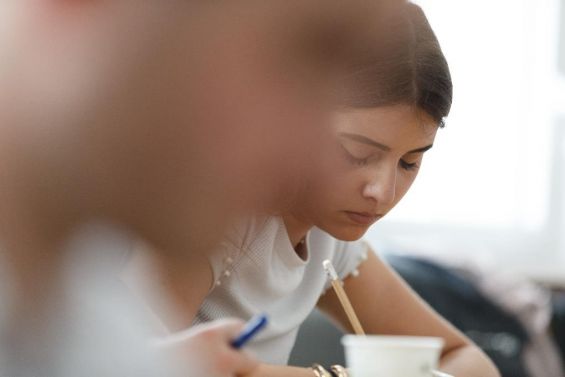 Manon
Manon is also one of the recipients of this scholarship. Originally from Lebanon, Manon has always been eligible for a scholarship. She hopefully applied for the scholarship of excellence as soon as she learned of its existence, before finally obtaining the financial boost. "This aid has allowed me to widen my range of possibilities. I am passionate about music and this is what interested me when I joined NEOMA. Thanks to this scholarship, I have managed to combine my passion for culture with my professional ambition. In particular, I've taken part in many events in the region and become known under my stage name, Vernis Rouge. A springboard towards a more stress-free future, I hope."
"When I learned that I was eligible for the Jacques Lambert scholarship, new perspectives for my future opened up," explains another assisted student. "I was indeed thinking of following the apprenticeship programme to finance my studies and repay my loan, but thanks to this aid I can follow the course I initially wanted. A programme that includes international experience with a partner university and a gap-year with two six-month company internships."

• Aged between 18 and 22?
• A first-year NEOMA BS Master in Management student?
• Achieved good academic results?
• Modest financial resources?

You are perhaps eligible for the Jacques Lambert Foundation scholarship! For more information, contact the Scholarships, Grants and Partnerships Department on your Campus.