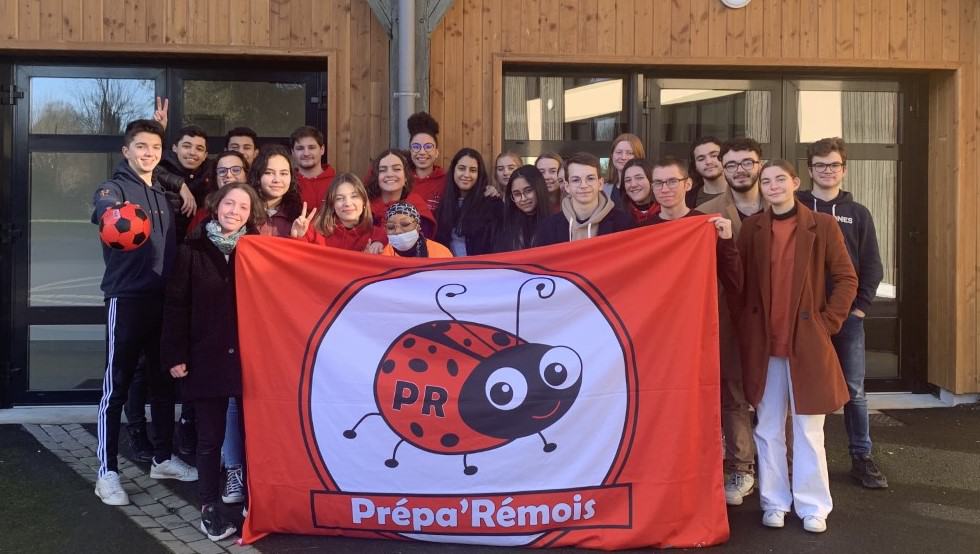 LES CORDEES DE LA REUSSITE : STUDENTS COMMITTED TO PROVIDING EQUAL OPPORTUNITIES
Providing equal opportunities is the focus of Prépa'Rémois and Envie d'Sup. These two student societies are a part of Cordées de la Réussite, a programme where young people help other young people continue with their studies. And it works!
There are many wonderful stories of students involved in the Prépa'Rémois association. One is of a young woman who met a lawyer in a workshop and then decided to study law. Another involves another young woman who became a school teacher and writer. There are students who passed the business school entrance exams. All of them who speak in front of an audience of company heads and colleagues have stories to tell that are in turns funny, expressive and affirming.
"We underestimate the invisible obstacles and impediments"
Is it obvious? Not so much for young people growing up in rural areas. "There are incredible stories about the lack of culture open-mindedness and critical thinking and the natural isolation that they experience," Romane Allain, NEOMA student and association president, said. "We underestimate the invisible obstacles and impediments that they set down in front of themselves."
"Preparatory classes are an intense moment," Lola Habreau, former president, said. "And some students don't get support from their families. A lot of them are left all alone."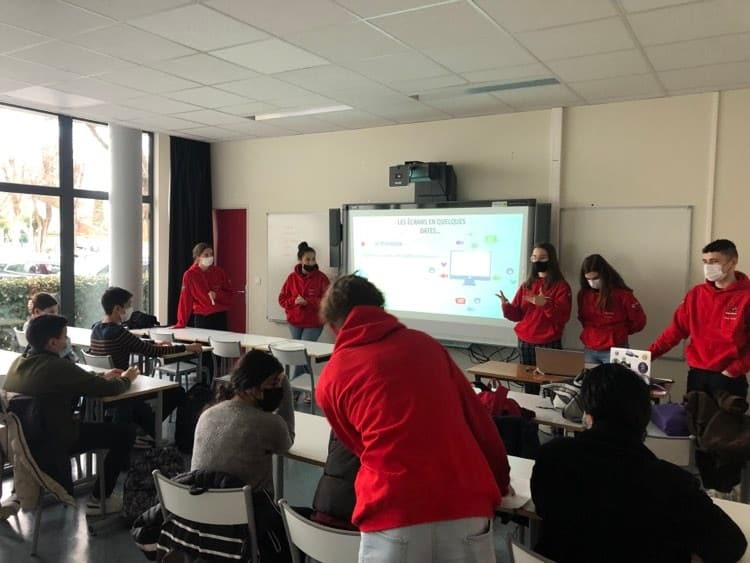 The concrete impact of our actions
The actions of the Cordées student society have a real and measurable impact as well as offering great satisfaction to everyone involved.
"It's very concrete. We can support young students from the start of secondary school up through post-bac education. We work together several times per month, get to know them well and share important moments with them. And we quickly see that what we do helps them," the association president said.
"If you have the opportunity to work for two years in the association, you can have a wider vision of how Cordées benefits young people. We see them grow, and it's impressive. The desire to experience this immense pleasure made me want to join the team and made me want to commit to an additional year," said Ambre Damilleville, tutor in the disabled centre during the last year and former communication manager of Prépa'Rémois.
For the students, it's also a way to take action on the social challenge of equal opportunities that are essential to them, and which pass them by.
More than 500 young people supported each year
Over 2021-2022 school year, nearly 500 students in secondary school and in ECT* preparatory classes, as well as disabled young people (through the PHARES programme) received guidance and support. Between the Rouen student society, Envie d'Sup, and the Reims association, Prépa'Rémois, NEOMA has some 200 student tutors. These students go to schools located in disadvantaged neighbourhoods, both urban and rural, to talk with the tutored young people. In these workshops, they talk a lot about current events and general culture. This rouses the curiosity of everyone and helps them with methodology and strategy for entrance exams. "By working in the student society, we can see that there are an incredible number of measures promoting equal opportunity," Lola, Ambre and Romane all said in turn. "And since we attend meetings with the school rectorate, we can show them what is happening on the ground, tell them what works and what doesn't, and in doing so, we improve the programme." This offers additional satisfaction to these committed students.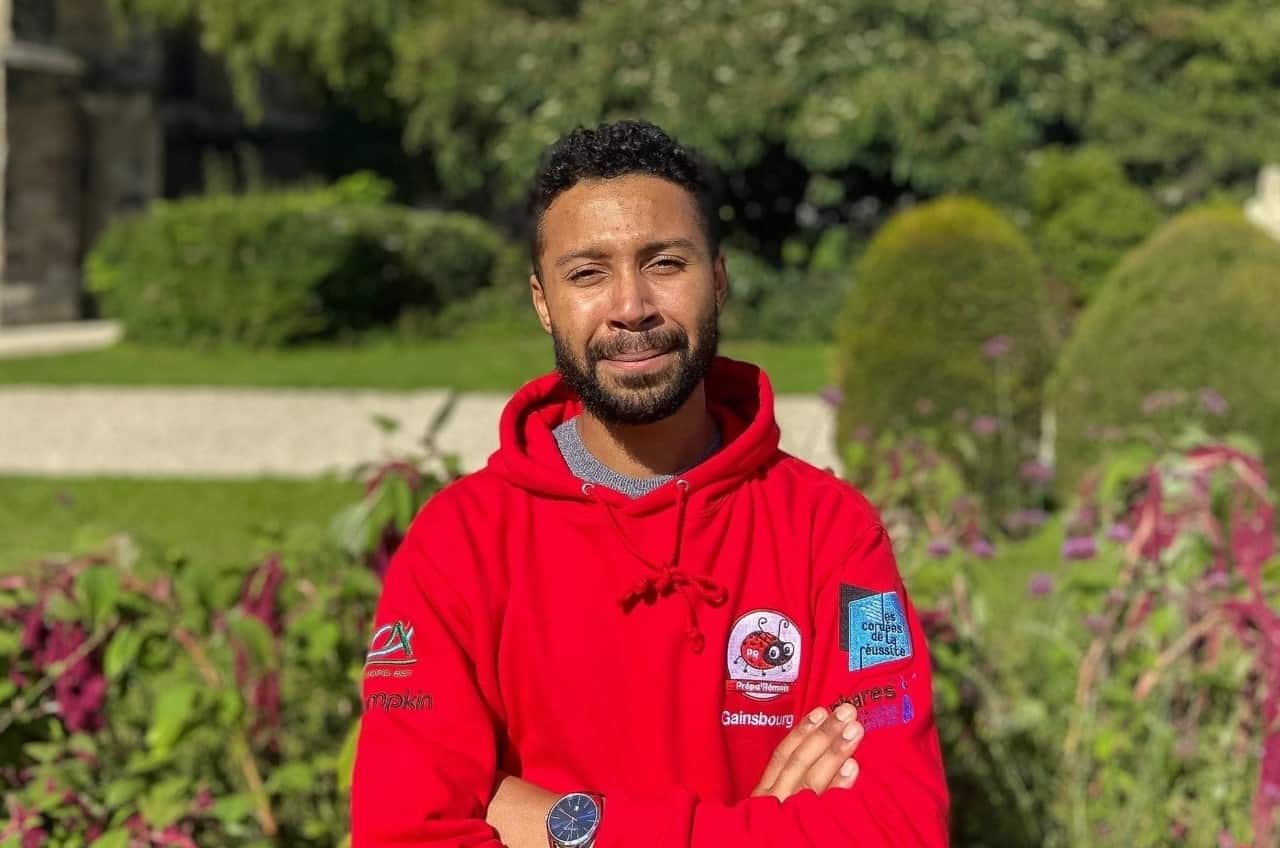 Adrien Berthier
 "Cordées gave me courage"
Adrien Berthieris is currently in the second year of the MiM programme in the Consulting and Audit track. And while the NEOMA student decided to take this path, he owes part of his ability to do to Cordées de la Réussite. In Lycée Rossevelt in Reims where he took preparatory classes, the Cordées workshops were obligatory in the first year and optional in the second year. "But generally speaking, we would all go together," the young man said. "It was a time to relax where we could talk about whatever, but particularly current events, which encouraged us to follow them. But it was also a time where we got help. The tutors, who already did the same curriculum as we were doing, gave us courage. We had two years of preparatory classes in front of us, which can seem long when you just finish your A-levels, and most of your friends have more free time than you. It was reassuring to know that they managed to do it. It made it seem less insurmountable."
Support for higher education plans
All the good advice could not be applied in the oral exams. Due to Covid, they did not take place. But for the written exams, all of the tips offered by his peers helped Adrien Berthier and allowed him to enrol in NEOMA. Soon after, he joined the Prépa'Rémois student society and became ECT manager. "It was completely natural for me to become a tutor," he said. "Seeing as how I came from the same school, I knew the students. It was warm, friendly environment from the start. And considering I passed the exams, my knowledge helped them." The idea is not to direct all of them to a business school, of course, but to support them in their plans for higher education regardless of what those plans are. "Some young students come from abroad, some don't have friends or a family. The choice of studies is unclear, there are a lot of dropouts, and they can quickly become lost." And for him, having equality opportunities is essential. "We need to give everyone, regardless of their social background, the means to do whatever makes them happy."