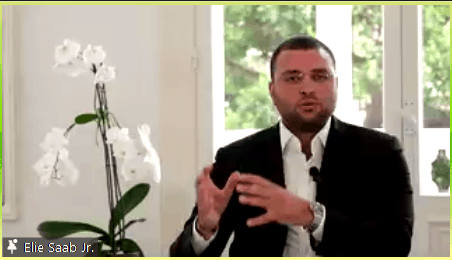 Luxury industry : ESA Beirut and NEOMA invite Elie Saab Jr
Head of the Elie Saab fashion house and son of the famous fashion designer, Elie Saab Jr, was the main guest for a webinar organised by ESA and NEOMA. The perfect opportunity for the two business schools to present their new certificate programme as well.
On 23 June, Elie Saab Jr. guest of honour for a webinar organised by NEOMA and the ESA Business School, Beirut. CEO of the Elie Saab Group since 2019, the Lebanese national talked about his career as head of the fashion house created by his father, the famous designer Elie Saab. He also discussed his vision of the company, which remains a family business. He spoke about global expansion, strategic planning, portfolio expansion, sustainability and digital development. Of course, he raised the question of his country's situation, currently feeling the effects an economic, political and health crisis and the August 2020 explosion.
This webinar was "a true immersion into the heart of the group and an opportunity for interesting discussions on the luxury sector and development strategies during the health crisis," explains Maxence Duault, CEO of ESA Business School.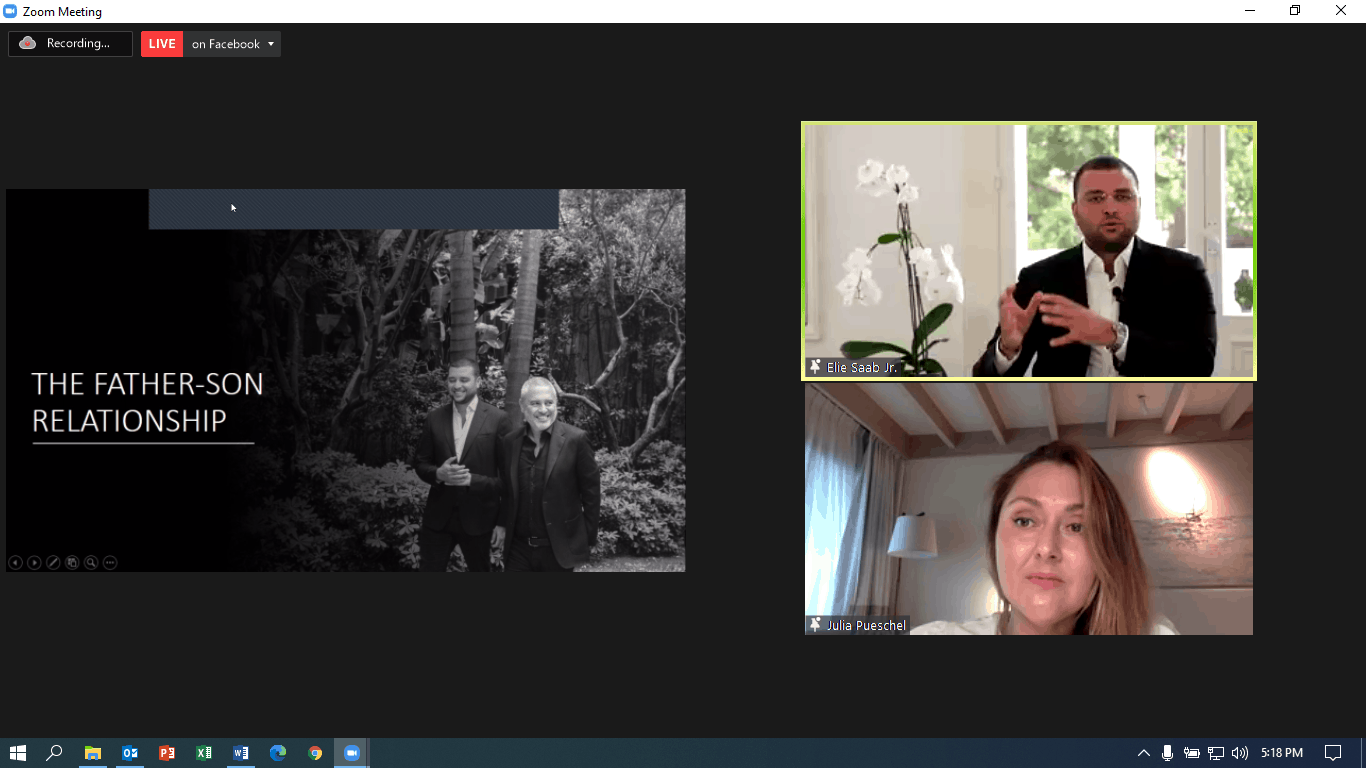 Julia Pueschel, Head of the MSc Luxury Marketing, and Dilip Subramanian, Head of the MSc International Luxury Management (IMLux) programme, hosted the webinar attended by almost 200 people including fashion professionals various horizons, fashion enthusiasts, students and academics from all over the world.  
"Elie Saab Jr is shaping the future of luxury in the world. All the participants were inspired by his optimism and his desire to move forward. This event also contributes to strengthening links with luxury brands and promoting the School internationally," says Julia Pueschel, Head of the MSc Luxury Marketing. 

"Having a face-to-face discussion with the CEO of a prestigious fashion house and to really understand his vision of the luxury sector was a unique and extremely exciting opportunity," says Dilip Subramanian. 
This event also gave both schools the opportunity to present a joint certificate programme:  the "Luxury Management in a Globalized World Certificate". A programme that addresses current strategies in the luxury market and brand management in a global context. 
This webinar further enhances NEOMA's expertise in the luxury sector. "It gives us greater visibility in the Middle East region," says Dilip Subramanian, "where the potential for economic growth is enormous. It also demonstrates our commitment to the courage and entrepreneurial spirit of the Lebanese."​