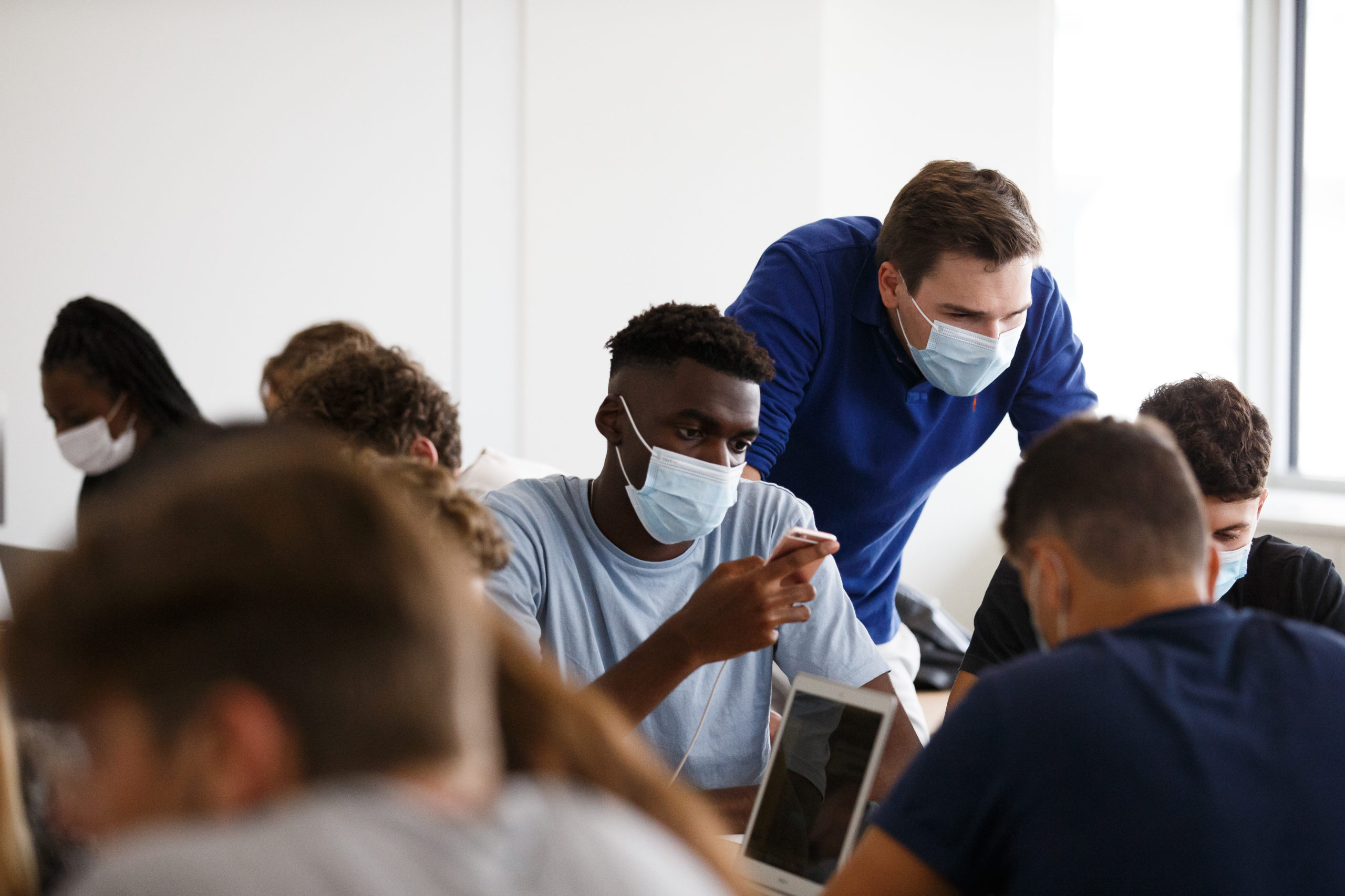 Managing Generation Z: the young people want boundaries that let them be independent and agile
How do you manage a generation that wants to be independent and free and wants to contribute to strategic choices and do everything at once? Carine Chemin-Bouzir, professor in the People and Organisations Department at NEOMA, explores different options.
They want to be independent; they want flexibility; they want a meaningful job… The youth of Generation Z are perhaps a bit more unyielding than the older generations on these expectations. If there are any setbacks, some from this new generation simply walk out. What then is a manager's place? The idea of management is not called into question: the youth of today do not want to coast along without any guidance. It's more about the specific role of the manager. "In companies, the paternal style of management is no longer what young people seek out" was the headline in Le Monde last November. Authoritarian hierarchical senior managers who control and sanction junior employees has never been so out of favour. Young people who have received a more flexible education that entrusted them with greater responsibilities are not ready to bend. They refuse to be treated like children in the professional world. But that's not all.
Managers who coach
Young people want to learn in companies and learn fast. They want to develop their potential and build their skills. You can't trick them. Few of them are willing to take on bland tasks or take an obligatory step towards a place in the sun. Being bored is out of the question. So too is doing a job that they are overqualified for. From the outset, they expect advice and want to be supported, coached and pushed. "The manager has become a coach," said Carine Chemin-Bouzir, professor in the People and Organisations Department at NEOMA. "Managers must be available, accessible and ready to answer questions. Because these young people, so eager to learn, want to be enjoy themselves and build their CVs." She added that, "today, they no longer have this idea of having a job for life, even less one in just one company. So, if the job is bad or too routine, if the profession does not fit them, they leave."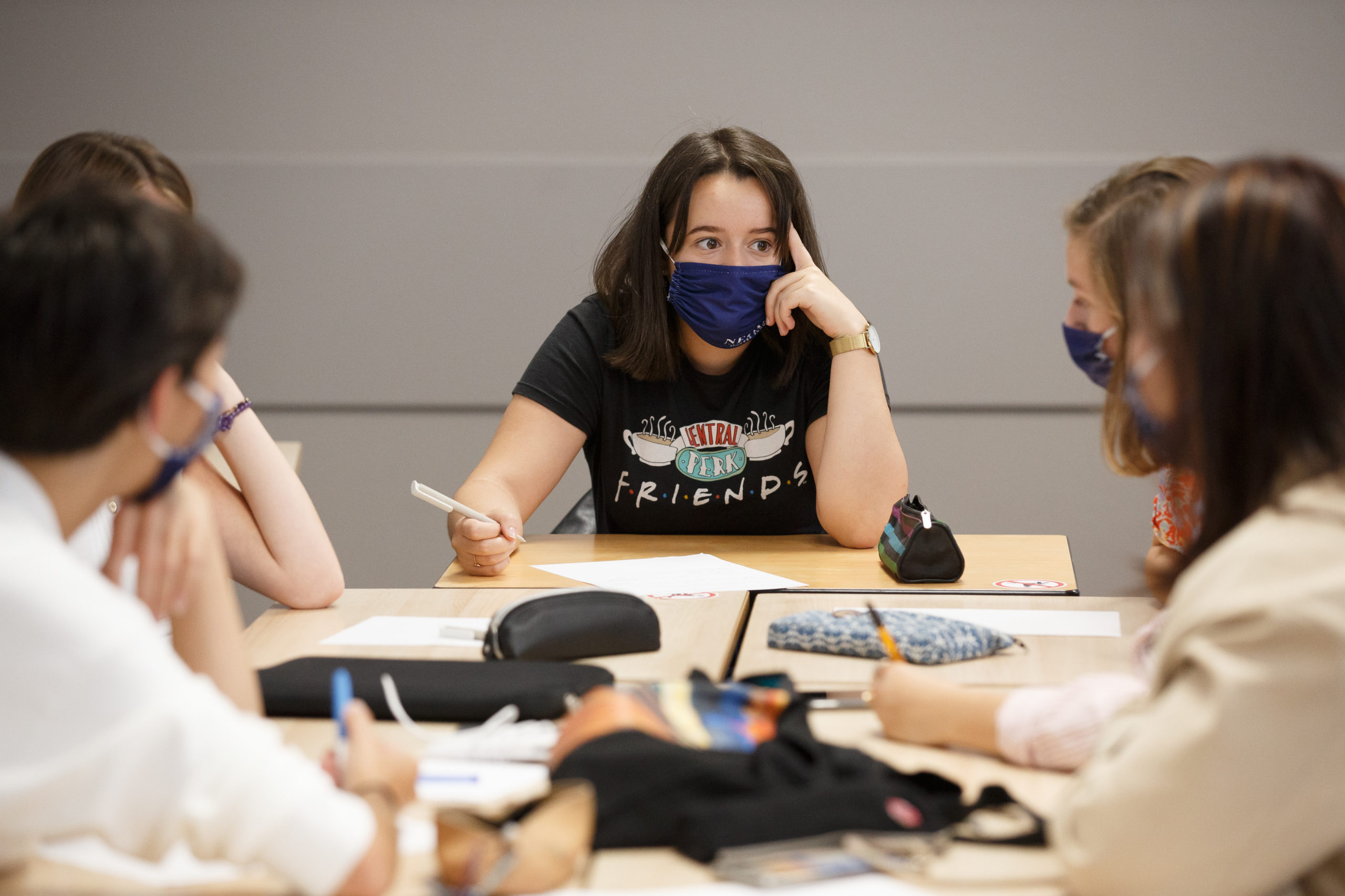 Managers who arbitrate
The recruited young people expect clear instructions from their coach/manager. Is that clear enough? Not so much: "Companies have increasingly matrix structures," Carine Chemin-Bouzir said. "Organisational charts are less hierarchical, but more complex with greater cross-functionality and more project-based management. Of course, these companies are more agile and able to learn, but they are also increasingly political. A young professional can be connected to two managers, work in two different sectors, in HR and customer service for example. At the interface between two departments, they are increasingly subjected to contradictory instructions. They find themselves amidst a political game that goes over their head." It's up to managers to quickly sort out the situation, by organising a meeting with those involved for example, and arbitrate so they can do technical or relational work in a more peaceful atmosphere.
Agile teams that work in project mode are what Generation Z likes. But that too is not so simple. Managers need to handle the relationships in the team and become "governors of the team dynamic." "The quality of the teamwork is important to young people," Carine Chemin-Bouzir said. They want a manager who knows how to organise collaborations, lead discussions and distribute tasks by quelling any antagonism. They need to be able to make decisions, even redefine the work environment. Although they aspire to a lot of liberty, Generation Z wants to have boundaries. For the NEOMA professor, "The manager must provide a symbolic type of order, a system that gives everyone a defined place with job descriptions and rules that promote good cooperation without smothering initiatives. The team needs to be independent, make fair decisions and focus on performance."
The right rules for a liberated company
Liberated companies based themselves on these principles of social cooperation that are the end-all and be-all for this generation. While these companies focus on the well-being of their employees and their performance, co-workers are the ones making the evaluations of their peers. This environment is fertile ground for rivalries and competition. "When a manager is absent, research shows that there is a risk of employees seeking out scapegoats on whom they can shift all their anxiety for being left alone with decisions to make," said Carine Chemin-Bouzir, who researched the subject with Hélène Picard, professor from the Grenoble Management School. These companies that are completely liberated cannot free themselves from rules to guarantee an atmosphere of goodwill, avoid any ego conflicts and organise decision making. "Even in liberated companies, there has to be management." Freedom within limits.