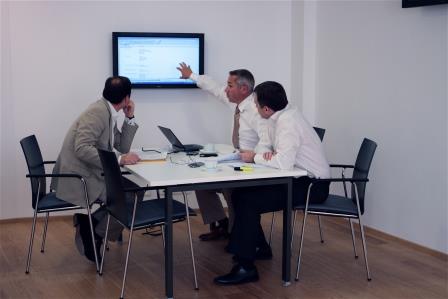 MBA: focusing on the International Consulting Project
NEOMA BS's MBA implements an experience-based educational approach. This form of pedagogy based on action lets the participants stay in touch with the professional world and apply their theoretical knowledge to real-time situations. The ICP (International Consulting Project) is part of the innovative programmes where learning goes hand in hand with applying practice.

Carried out over the course of one year and in partnership with different businesses, the ICP mobilizes MBA students to work on concrete international development problems that both French and international businesses deal with. Acting as consultants in a globalized environment, MBA students offer their expertise and interpersonal skills to the professional world in order to transform challenges into opportunities.
Maison Fossier, Domoscio, AskAnna… over the 2015-2016 school year major names from different sectors such as agri-food, new technologies and fashion put their trust in the full-time MBA students from NEOMA Business School to help them realize their international ambitions.

You want to develop your international career prospects, build your network, or sharpen your leadership skills? Join the full-time MBA programme at NEOMA Business School and become the creative, adaptive and visionary manager that companies are looking for!