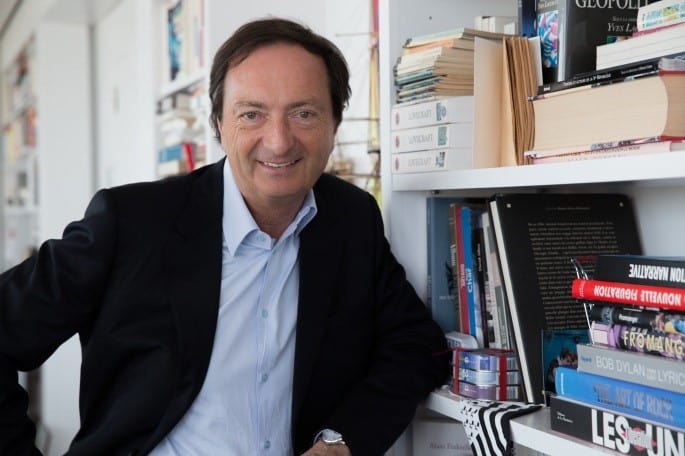 Michel-Edouard Leclerc elected President of NEOMA Business School
NEOMA Business School board of directors has today elected its new President, Michel-Edouard Leclerc, who is also President of the Leclerc Hypermarket group.
Michel-Edouard Leclerc has been elected for a mandate of four years and takes over from Yves Bénard, President of Reims Management School from 2011 and then NEOMA Business School since 2013. The board of directors praised his work, which has contributed to the growth and reputation of NEOMA Business School. Since 1st January 2018, the School has benefitted from its new status as a Chamber of Commerce Higher Education Establishment (Établissement Enseignement Supérieur Consulaire - EESC). This new legal structure gives us a new corporate status and board of directors, and requires the appointment of a new President.
Michel-Edouard Leclerc's mission as President will be to continue the School's development towards excellence and innovation, as it trains the managers and leaders of tomorrow.
He explains: "I am pleased and honoured to accept this new responsibility, which genuinely motivates me. Over the last 20 years, the Reims and Rouen schools have trained numerous start-up creators and executives in industry, services and retail, contributing to make this sector an important showcase for the French economy.
NEOMA Business School, with its three campuses (Rouen, Reims and Paris), has relied on its local economic vitality to launch its international development.
The diversity of its programmes and open-minded attitude towards a constantly changing world are essential to train tomorrow's leaders and entrepreneurs. I know that I can count on a team of ambitious professors and managers to provide cutting-edge training for enthusiastic students. Yves Bénard's work has been outstanding, and I intend to pursue it with the same determination, to make NEOMA Business School a business and management school that is even more influential, both in France and abroad."
Michel-Edouard Leclerc, President of the Leclerc Hypermarket group, leads the brand's group of independent entrepreneurs and chairs its strategic committee. He is PhD graduate in Economics. As a developer, he has extended the brand's field of action to new markets: motor fuel, jewellery, healthcare, and travel... and has launched the brand's transition to multichannel distribution methods. As the image of the eponymous group created by his father, Edouard Leclerc, he has enhanced the brand's identity by adding to the traditional values it defends, that of social responsibility, with practical actions promoting health, the environment and culture.