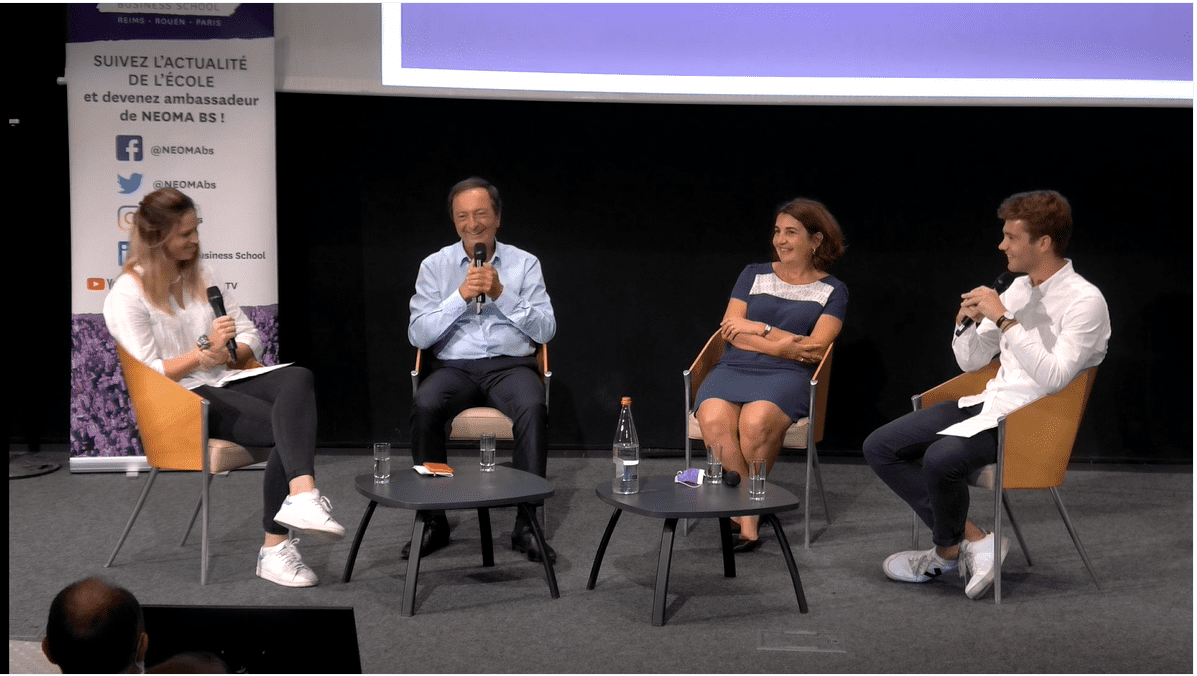 MICHEL-EDOUARD LECLERC: "The crisis reminded us of the importance of people"
On 15 September, the president of NEOMA, Michel-Edouard Leclerc, participated in a conference for the start of the school year. It offered him an opportunity to share lessons from the crisis we've just gone through with students and to remind future managers and company executives of the importance of being useful to society.
 In the large amphitheatre on the Rouen campus, Michel-Edouard Leclerc did not conceal his joy in seeing the students again and the observant expressions in their eyes above their masks after many months under lockdown. It was a period that rattled the company director and that he discussed at length.
"The Covid-19 crisis made me question a lot of things," he said. "Until you've experienced such a situation, you are not ready for it. I read books about epidemic and germ warfare. I took courses on crisis management and I've been with H1N1 and SRAS units, but when the government put the lockdown into place in March 2020, we were all caught off guard. We had no reference, model or chart that we could apply to it."
And yet, he went on, he had to get 130,000 employees and 600 owner/executives of Leclerc stores onboard, give them direction in very uncertain context and accompany them down an unknown path that was particularly unpredictable.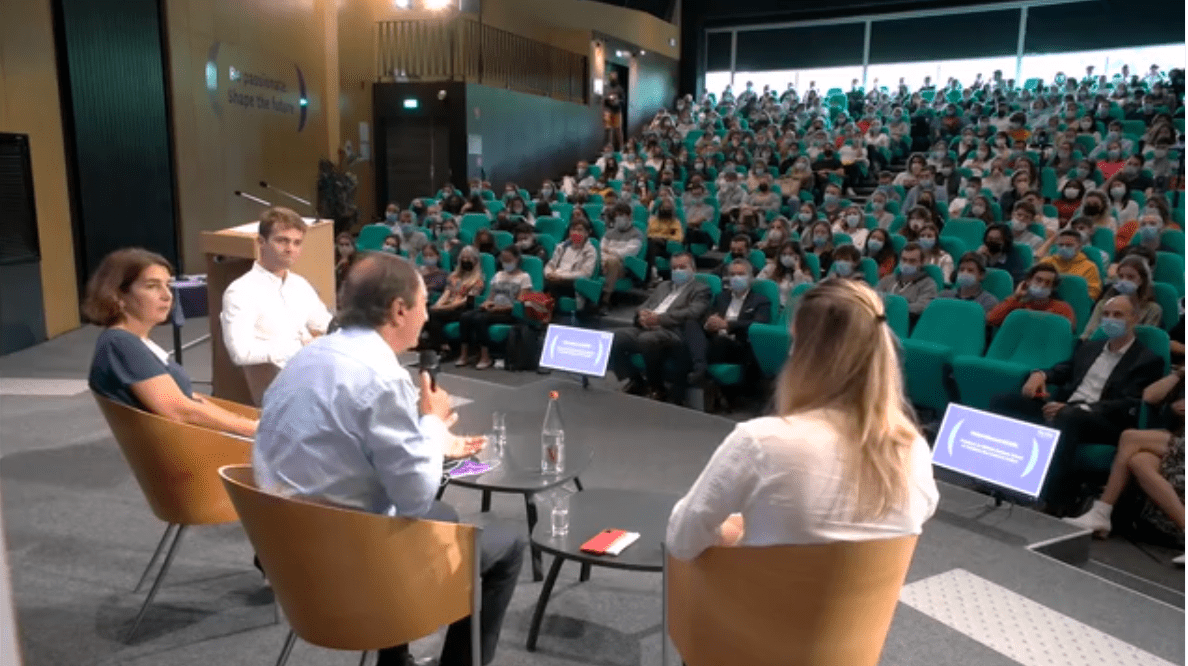 Aside from the crisis context, the president of the strategic committee for the E.Leclerc Centres wanted to share his vision of leadership with the school's students who came to listen to him that evening. "The experience showed me that we cannot do our work alone. And to get people involved in a project, being right is not enough. You need to find the right words, the meaning, and make them want to do it." NEOMA clearly embodies this human-oriented view of things.
"I am convinced that the school instils this aspect of humanity, society needs so much, in its students."
"You're going to be managers and company executives and take on responsibilities and innovate. But bear in mind that no one finds value in solitary success and an isolated ego. The only question to ask yourself is how will what you do be useful."