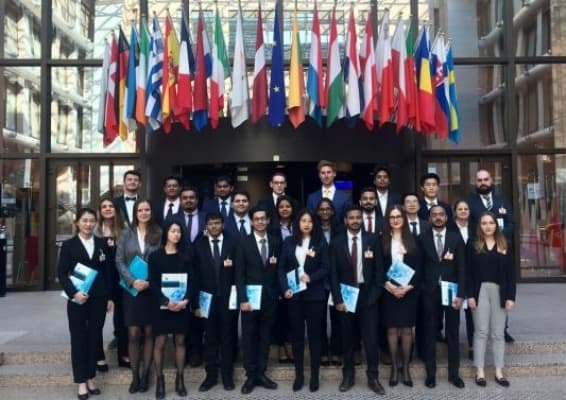 MSc Global Management students visit Brussels
Marking the end of classes, 26 Master of Science in Global Management students representing six nationalities from all over the globe participated in a series of seminars held at financial and European Union institutions.

A range of key meetings and talks were organised during a three-day visit to Brussels, the seat of the European Union and the headquarters of its decision-making institutions: the European Parliament, the Council of the EU, and the European Commission. On the agenda, an in-depth analysis of the history and functions of the EU with special focus on the actions implemented to promote security and welfare today. Inevitably, attention was on Brexit and the upcoming EU elections, with discussions scrutinizing their potential consequences on international trade and competition policy.$

At ING Bank a visit was hosted by Dave Beekhuis, Business Analyst, who gave an overview of current market trends and described how ING is addressing clients' needs in a digital economy. In a fascinating presentation, Claudia Herzet, Talent Acquisition Consultant, developed the meaning of agility and how the agile approach to work is applied at ING.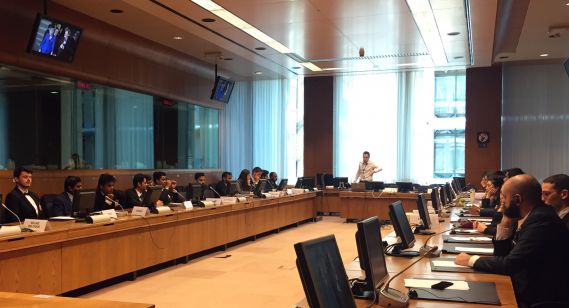 Preparing our students for international careers
Following the recent partnership between financial data provider Refinitiv and the renowned media and information firm Thomson Reuters, Nathalie Ghorayeb, Customer Success Manager in Advisory and Wealth at Refinitiv, hosted a talk at Thomson Reuters offices for our students. The presentation explained how economic and social governance (ESG) rankings are used to build sustainability into investment strategy and highlighted how data services today contribute to the fight against financial crime.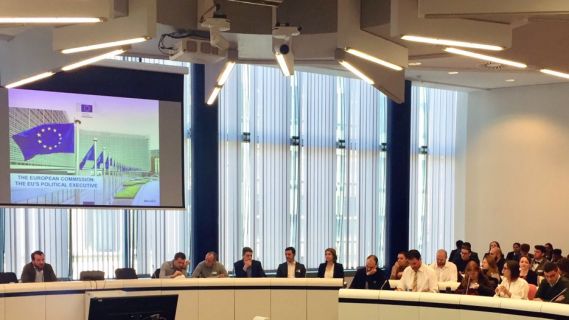 To round off the visit and bring the seminar to a close, an Alumni networking event was held giving our MSc students the chance to meet and talk to several members of the NEOMA BS Brussels Alumni branch.

"This business trip was a series of unforgettable moments at the heart of decision-making in Europe," explains Marina BASTOUNIS, Head of MSc Global Management. "We conclude a study programme that aims to prepare managers who follow and adapt to geopolitical events and global market developments. These three intense working days embody the DNA of the MSc Global Management: focusing not only on theories, but on the real-life dilemmas that managers face today."