NEOMA Conseil: a successful merger
NEOMA Conseil has just been listed among the 30 best JEs in France, an acknowledgement of its professionalism and commitment. One year after the merger of NEOMA's two Junior-Enterprises, Océane Gasc, President of the JE, provides an update. Interview.
How is NEOMA Conseil since the merger?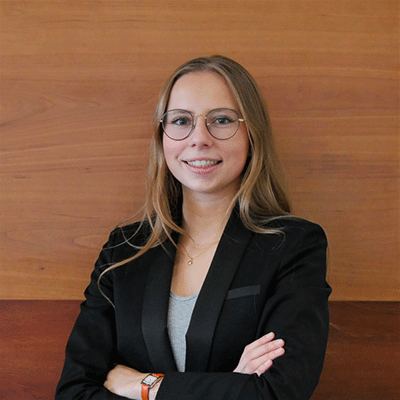 It's been almost a year since The NEOMA Conseil adventure began and the experience has been very rewarding, with many twists and turns. Of course, we've had our share of difficulties, but we've also had some fantastic achievements, like being named amongst France's top 30 Junior-Entreprises during our first year.
Looking back over the past year today, the merger of our two structures was really a great opportunity. The final phase of the merger, one that has already begun, involves trying to create a strong feeling of belonging within the new structure. This is a long process and one that will unfold over a number of years and through the various mandates to come.
You have been named as one of the top 30 Junior Entreprises, which is a fantastic acknowledgement of your actions over the past year.
Our two former structures were among the 30 best Junior-Enterprises in France for many years. This year, the new merger is simply carrying on the tradition. This distinction rewards all the effort and work carried out by the members of both our offices in Rouen and Reims!
What are your future projects?
We'll be handing over the mandate to the new office very soon. We are very proud to know that the structure will continue in good hands. We wish the new team the best of luck in their adventure and with their projects.
Our structure will continue to evolve in different directions: increasing our market share on a national level whilst strengthening our regional ties, developing our CSR services, continuing to develop our support for our teachers and students at the School… NEOMA Conseil can look forward to a bright future and we are proud to have been part of this magnificent adventure!