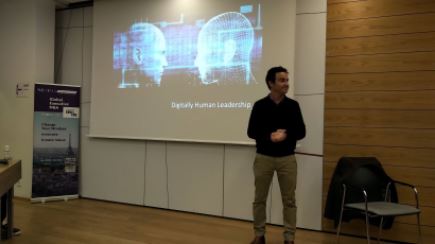 « NEOMA Executive Talks » …because it NEOMATTERS !
Held every trimester on our Paris campus, « NEOMA Executive Talks » provide a large public – students, managers, decision-makers and shapers of our economy and society – with a unique opportunity to address and debate a key topic or trend in the business world and society today.
Have you ever dreamt to create a more human workplace ?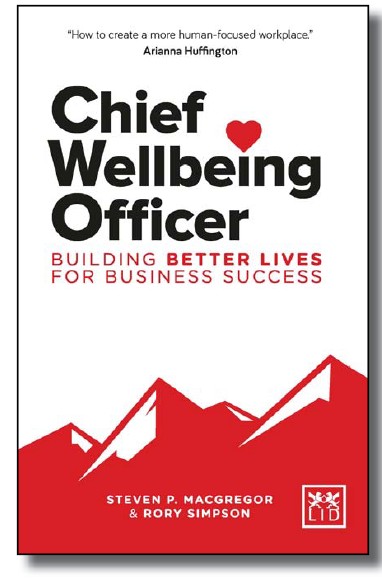 #ChiefWellbeingOfficer
In an age where everyone is focused on digital transformation and artificial intelligence, the organisations that will thrive are those that increase their care for humans. In fact, the goal is a more human organization.
During his session inspired by his recent book « Chief Wellbeing Officer », Rory Simpson provides a comprehensive and accessible guide for enterprises of all shapes and sizes to improve health, happiness, and to achieve high performance. The author's vision is to help create environments that allow leadership to flourish at all levels and functions of a business business, in order to make the best of the many opportunities in this exciting age.
This conference will be of particular interest to HR professionals and business decision-makers concerned with the well-being of their organisation, but also to any workplace professional wishing to reflect on and improve their own life and how that fits with work.
Biography:
Rory Simpson, a Scot, had parents who were polar explorers and this led to a unique childhood spending summers living with the inuit in Greenland and Canada and later kayaking and climbing in Alaska, Finland, Norway, Nepal and throughout South America. This experience gave him keen insights for leadership that were honed from an early age. Rory is currently the Chief Learning Officer at Telefonica, and formerly Associate Dean at London Business School. In the last year, he delivered leadership seminars in over 25 countries from China to Iran and Chile.