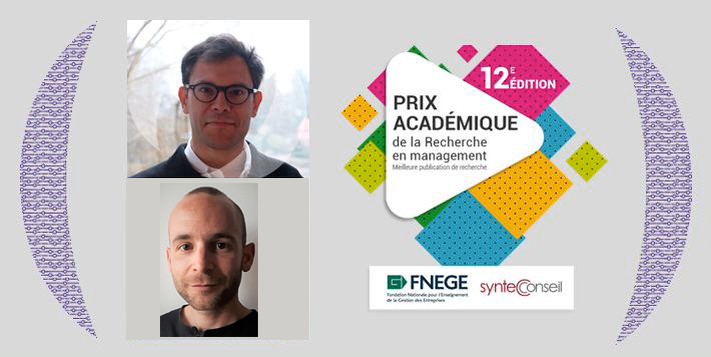 NEOMA professors awarded the Academic Prize for Research in Management
Jean-Baptiste Suquet and Aurélien Rouquet, both professors at NEOMA, were awarded the Academic Prize for Research in Management 2021 organised by the Syntec Conseil, in partnership with the FNEGE. Three other professors were among the finalists.
A professional and academic judging panel
For this 12th year, 138 articles were submitted to a preselection academic judging panel.
A professional jury, made up of award-winning research and teaching staff from the previous year and consultants and directors of consultancies then evaluated the articles by the finalists.
One publication and four articles were awarded the Academic Prize for Research in Management, which rewards the best articles published in scientific journals, and highlights the work of the prize-winners to the world of business.
Two 2021 award-winners at NEOMA
Jean-Baptiste Suquet and Aurélien Rouquet, professors at NEOMA Business School, won the prize in the category of Transforming marketing and customer relations for their article 'Knocking sovereign customers off their pedestals? When contact staff educate, amateurize, and penalize deviant customers' published in Human Relations (August 2020).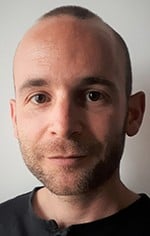 "This prize is very exciting because it underlines the culmination of collaborative research begun with AMARC (Association for the Management of Customer Complaints) almost 10 years ago. The culmination because we have pursued our research as far as we could possibly go and also in the sense that we were able to carry out 360° research: in response to a 'real' problem posed by practitioners we studied business case studies, built up knowledge by collaborating with players on the ground, wrote a report that was presented at a conference to all members of the association, then we put on training for some of them and shared our results in our classes at NEOMA. And finally, we promoted all this in the academic sphere, which was recognised both by our peers and by consultants. So in the end what with work on the ground, business relations, executive education, teaching, and publication, it's that feeling of having ticked all the boxes that I find so satisfying, and I hope to repeat this approach very soon!" commented Jean-Baptiste Suquet.
And three finalists!
Three other NEOMA professors were on the short-list of those pre-selected, from among the 138 articles proposed.
In the category of Reinventing management:
Mozart Menezes for his article 'One too many: product proliferation and the financial performance in manufacturing' (currently being revised).
And Nishani Bourmault for 'Unpacking the Managerial Blues: How Expectations Formed in the Past Carry into New Jobs', published in Organization Science (September 2020).
In the category of New issues in the digital transformation of business:
Ales Popovic for 'The Boundary of crowdsourcing in the domain of creativity', published in Technological Forecasting and Social Change (Volume 165, April 2021)