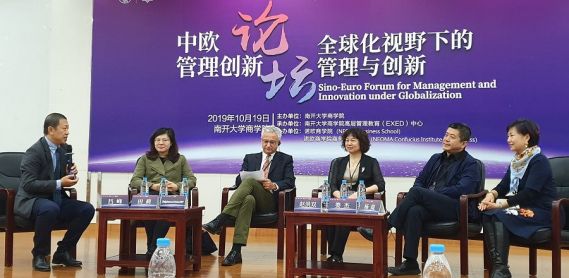 NEOMA Professors invited to Nankaï University
To celebrate the prestigious Chinese university's 100th anniversary, a delegation of NEOMA professors was invited to attend the academic conference entitled "Sino-Euro Forum for Management and Innovation under Globalization".
Whilst a delegation of Nankai University representatives has already visited NEOMA, once in November 2018 for the inauguration of the NEOMA-Nankai Joint Research Centre and a second time in April 2019 for the School's Research Day, this is the first visit to the immense Nankai campus for such a large group of NEOMA professors.
An academic event to celebrate the 100th anniversary of the University of Nankai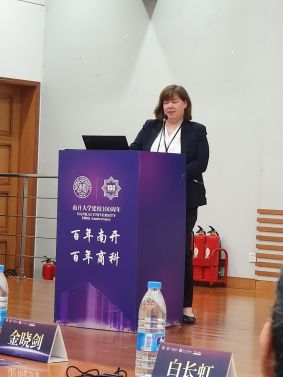 Among the various events planned to celebrate its 100th anniversary, Nankai University invited the NEOMA professors to co-host an academic conference on Management and Innovation. As such, 9 teachers spoke about their Centres of Expertise and research projects and held discussions on their work.
Following an introduction from Sandrine Henneron, during which she presented the School's faculty and Centres of Expertise, Haiyang Zhang gave an introductory presentation on Chinese investment in Europe. The morning continued with a round-table discussion featuring local professionals and academics and included a talk by Stéphane Lhuillery on his vision of innovative eco-systems in Europe. The afternoon was devoted to a presentation of the academic work of Arash Aloosh, Wenbin Cao, Ana Colovic, Stéphanie Lhuillery, Jiachen Yang and Nadia - Yin YU.
The day ended with a series of informal, high quality discussions on the research activities and expertise of Nankai and NEOMA.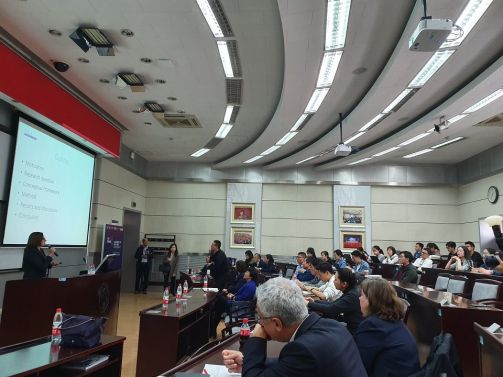 Ana Colovic, Research Director, comments on the experience: "These few days spent in China were really rewarding. We were extremely well received and enjoyed a wonderful human experience. We also had the opportunity to meet a number of professors from Nankai Business School and fully appreciate the immense size of Nankai University. We discussed our work practices and research, all of which helped strengthen our relationships."
This meeting also provided the perfect opportunity to review the NEOMA-Nankai Joint Research Centre partnership and discuss shared themes and future steps to be taken.