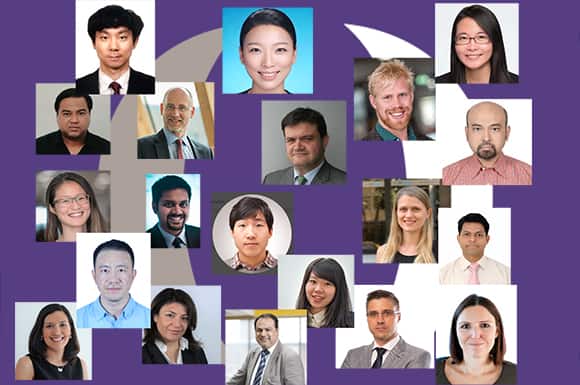 NEOMA recruits 20 new international professors and researchers
NEOMA Business School is reinforcing its faculty with the recruitment of 20 new international core faculty members, representing 11 different nationalities.
For the past four years, NEOMA has been steadily expanding its body of teaching staff, by recruiting several new members of staff at the beginning of each new academic year. This year, 20 professors and researchers of 11 different nationalities, young postgraduates or experienced researchers, all with (or on the point of completing) a PhD from a well-respected university are joining the Reims, Rouen and Paris campuses. The School's faculty will now have 185 members on the teaching staff, of whom 61% are from abroad.
"In these new appointments, we are seeking to combine several criteria: a feeling for the teaching process, the ability to publish in the best academic research journals, the internationalisation of the course and proximity to the world of business," explains Delphine Manceau, Dean of NEOMA. "We are also mindful of the gender balance and attempt to recruit as many women as men."
These new faculty members will help improve even further the expertise in the Faculty and will also contribute to strengthening the academic reputation of the School. "In the context of a highly competitive international environment, these top-level new professors are proof of the attractiveness of the School's strategic project and its research excellence", confirms Fabio Fonti, Associate Dean for Faculty and Research.
The excellence of the NEOMA teaching body is based on:
185 core faculty members
61% of core faculty members are from abroad, with 28% from other European countries
90% of core faculty members have a doctorate/PhD
36 nationalities
In the past 5 years: almost 660 academic research articles published
86% of these articles published in international journals