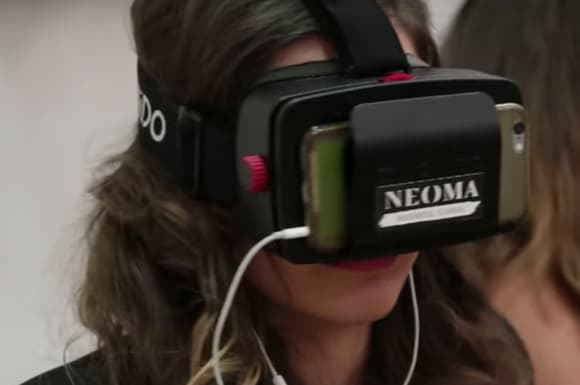 NEOMA wins at the 2020 Digital Learning Awards
In mid-April, the school won one of the 11 awards given out at the 2020 Trophées du Digital Learning Awards for its immersive virtual reality case study of Drive E.Leclerc in St-Brice Courcelles.
Each year the Trophées du Digital Learning gives awards to the best digital learning projects and strategies developed by French companies.
For the 2020 awards, NEOMA won the award in the "Learner Experience and Involvement" category with its IVR case study of Drive E.Leclerc in St-Brice Courcelles.
Jointly developed by the Learning Lab (NEOMA's Digital Transformation Department) and Aurélien Rouquet, Professor of Logistics and Supply Chain Management, this pedagogic case study gives students the opportunity to become immersed in Drive E.Leclerc and understand the role of a warehouse in a company's distribution strategy. Through IVR, they moved freely through various areas of the warehouse and learned about all the different steps from merchandise reception in the warehouse to orders delivered directly into the customer's car.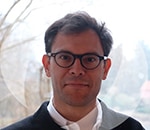 "It's really great to receive this prize for this case study, which thousands of students have been immersed in over the past two years and which has been met with great success. It is even better since this award given by professionals complements the one received by academics last year at the Euroma Conference," Aurélien Rouquet said.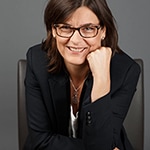 "We are happy to be the winners of the "Learner Experience & Involvement" category because our objective in using IVR is to bring real situations to the classroom so we can turn academic knowledge into real-life skills by involving both theory and practice and encourage action-based learning while fostering the joy of learning," Marie-Laure Massué, the director of the Learning Lab, said.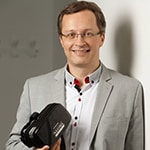 "It's a wonderful acknowledgement of our work, even more so since we won alongside other major companies like METRO France, France's General Secretariat of Defence and National Security, Capgemini, Crédit Agricole CIB, PSA Group, Coty and Decathlon France. NEOMA is proud of this new award!" Alain Goudey, Chief Digital Officer, said.
For this new award, Marie-Laure Massué and Alain Goudey, appear in a video to talk about the use of immersive virtual reality in case studies at NEOMA since 2016:
> Learn more about the Digital Learning 2020 Award Winners