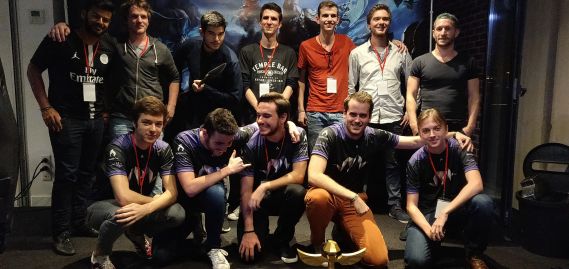 NEOMA wins the E-sport Challenge!
From April 3 – 5, 150 players from 4 business schools took part in a competition organised by the NEOMA E-sport student association. The association was founded in 2018 by Luc Tabary with the aim of promoting E-sport in business schools. We look back at the event and talk to the founder.

The second edition of the 3-day E-Sport Challenge featured over 100 players based on 4 Ecricome exam school campuses: Kedge Bordeaux, Rennes School of Business and the Reims and Rouen campuses of NEOMA.

E-sport Challenge lives up to expectations
The different teams faced one another on 6 of the most popular video games: League of Legends, Super Smash Bros Ultimate, FIFA, Teamfight Tactics, Call of Duty and Counter Strike.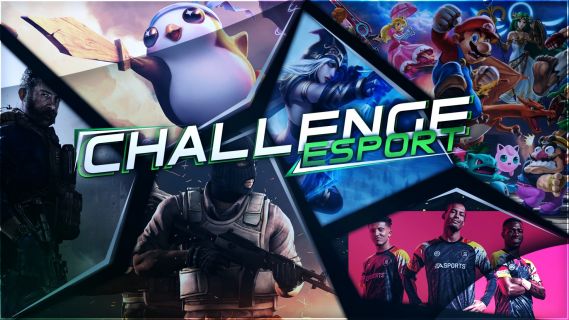 The Challenge, which was originally scheduled to take place in Marseille in front of a live audience, was switched to an online format due to the confinement. "In spite of the reorganisation, there were no major hiccups," explains Luc Tabary, Challenge initiator and President of NEOMA E-sport.

"Holding a preliminary meeting and drawing up a detailed fixture list was a great help to us. The organisation also allowed spectators to watch every game via streaming and also avoided any fixture clashes. The games were closely fought, the suspense was high, the fans were thrilled and the feedback excellent," says the President of the association.

A competition that is all about sharing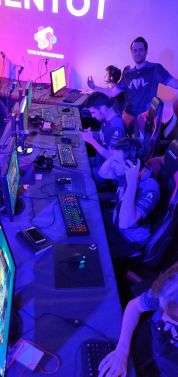 A former professional E-Sport player, Luc Tabary has an unusual background. A "League of Legends" MOBA game specialist (Massive Online Battle Arena), a game set in a in a heroic-fantasy world, Luc had to make a choice between pursuing his playing career or his studies. "It wasn't really a difficult choice for me. My real aim is to develop E-sport in France and Europe and share my passion. This is what really appeals to me, a lot more than continuing to play competitively."

Luc joined NEOMA with a view to developing this project. "I chose NEOMA, for two main reasons: for the association track and the School's network. I contacted a number of School graduates in the E-sport sector and managed to find an internship as an assistant E-sport project manager at Ubisoft, a leading company in the video game industry".

To really add an extra dimension to his choice of studies, he completed his exchange period abroad at the University of Seoul in South Korea, one of the most advanced E-sport countries in the world.

E-sport is breaking stereotypes
Driven by the desire to promote E-sport and to challenge the stereotype image attached to the sport, Luc Tabary has no hesitation in breaking preconceived ideas. He is working towards giving E-sport a more feminine image through his involvement with the "Women in the game" association. "Stereotypes need to be broken and we need to show that mixed teams are just as talented as any other. Of course, there is still a great difference in the number of men and women players, around 90/10. But 3 years ago it was 99/1."

Read more soon : interview with Luc Tabary.