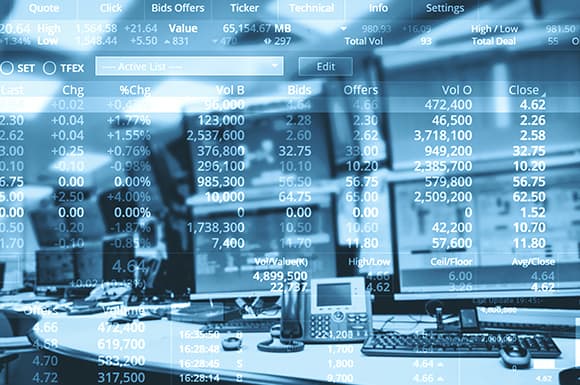 New MSc Corporate Finance: a programme with a digital and international focus
From September 2020, the new NEOMA MSc Corporate Finance is to provide training adapted to the emergence of new markets and the growth of digital related professions. The programme, taught in English, will focus on the development of dual skills. Interview of Imen Mejri, Head of the programme.

What developments have an impact on the market today in particular?
Despite the 2008 crisis, Corporate Finance has managed to retain its value in the financial sector. Today's context provides a number of opportunities in two major areas in particular. On the one hand, the continuing globalisation of the sector with the emergence of new markets such as China and India. A global vision has therefore become essential and one that must be accompanied by a perfect understanding of the challenges faced by the financial market, companies and all the associated financial engineering. At the same time, digitalisation and technological innovation continue to have a huge impact on finance as a whole. Professions are evolving and our training courses need to account for such adjustments.
What learning modules are included on the new MSc?
The aim of the MSc is to provide a truly specialised Corporate Finance programme, but one that offers wide career opportunities. During the first semester, the students acquire the fundamental skills necessary for a career in this field! We'll be looking at corporate financial policies, governance, business valuation, risk management and derivatives. The programme also includes a financial modelling course which involves a practical understanding of programming tools such as Python. The second half of the year will focus more on Corporate Finance & Banking. We will be addressing mergers and acquisitions, private equity, cash management and the restructuring of struggling companies and ethics. Sustainable finance provides a range of interesting, if not essential, perspectives that today's professionals must fully understand. We will highlight the importance of digital finance or finance 2.0 with reference to Crowd funding and crypto currencies in particular. All these topics will be covered in the courses and lectures by experts and guest speakers all of whom possess relevant professional experience and knowledge.
What are the potential career opportunities?
The MSc Corporate Finance will provide our graduates with a genuine dual skill-set. They will have the market knowledge required to work in investment banking or consulting around fundraising, for example. Plus, the students will have the possibility to obtain private equity certification, which demonstrates the excellence of our programme to recruiters. Our graduates will acquire the knowledge to fully understand how companies operate and how they can adapt to the market changes and become increasingly competitive, especially in an international context. Our graduates will have the capacity to work in financial management and ultimately become CFOs.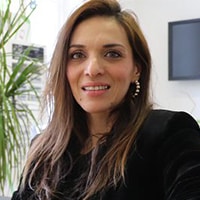 Could you tell us a little about your career path?
I have been a permanent professor of Finance at NEOMA for 10 years. Before that, I did a master's degree in Corporate Finance before completing my PhD thesis on corporate financing at the University of Paris I. Sorbonne in 2010. In addition to taking on a number of consulting assignments for companies, I was also Head of the Corporate Finance specialisation on the Master in Management Programme. This MSc seeks to inject fresh impetus in response to today's market context.
>Learn more about MSc Corporate Finance programme of NEOMA Business School