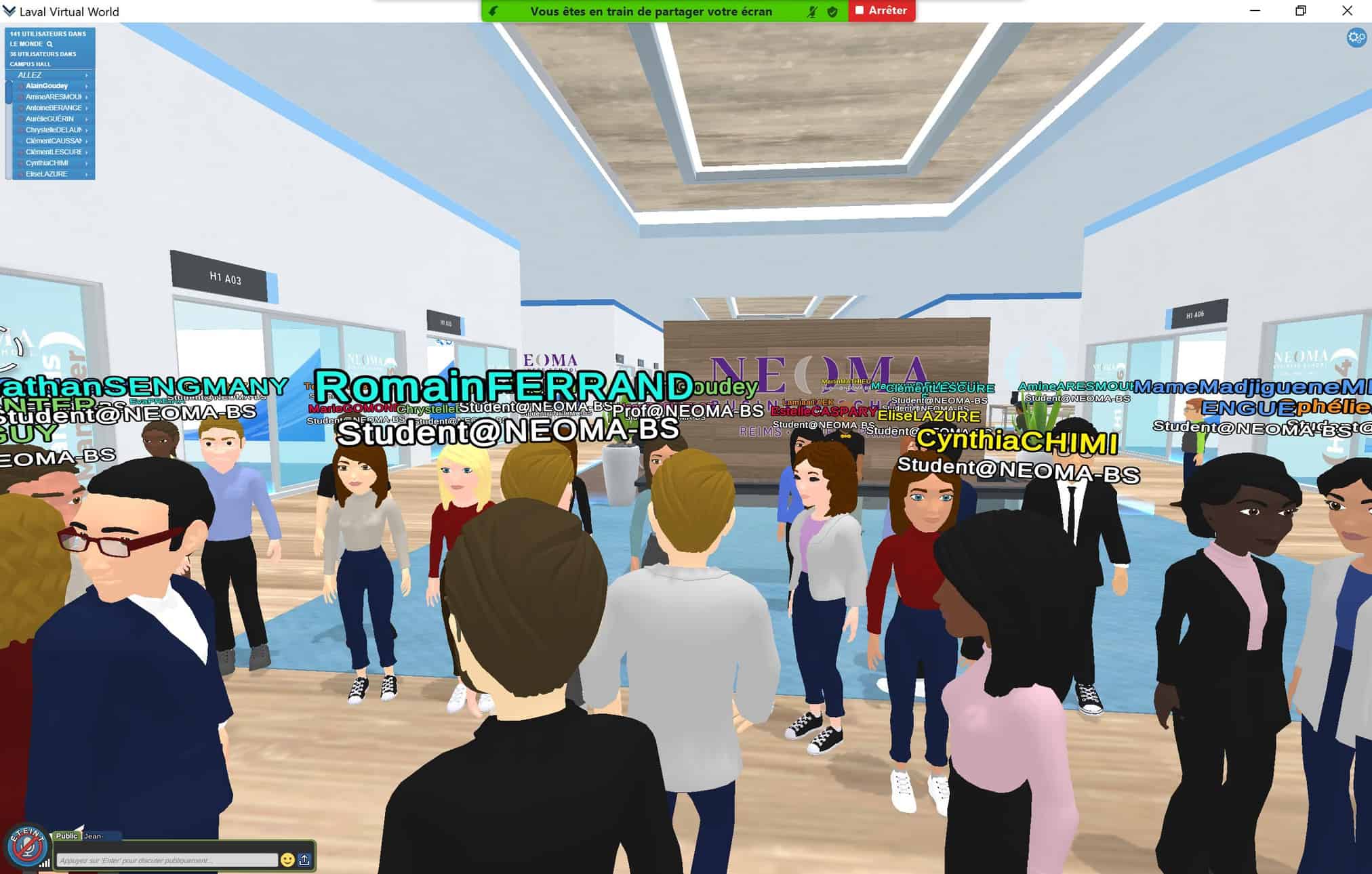 Recruitment Forum Winter 2021 : NEOMA enlists the help of business
From 25 January to 5 February, over 1250 NEOMA students took part online in the Recruitment Forum, with more than 12,500 applications lodged, 560 offers posted for internships, apprenticeships, temporary or permanent contracts in France or abroad. Here's a look at the three highlights of this event.
Almost 80 businesses represented
While one might have feared that the current situation would lead to a downturn in opportunities for young graduates, the presence of 80 companies at the Forum demonstrates their desire to recruit NEOMA students. Finance, marketing, HR, auditing, consultancy, retail, every sector was represented. An advantage of being held online was that they were able to meet more candidates in a shorter time.
Strong international demand
"Students are still very interested in working at international level," explains Sophie Labelle, Career Consultant at NEOMA. "They still want to go abroad, and are aware that the experience will give them extra skills that will enhance their long-term employability, open-mindedness, new work techniques, learning a new language and a new culture, etc. In the current context one might have expected them to be afraid of going abroad, but they are in fact very motivated."
Webinars on the recruitment processes of businesses
For this 2021 Recruitment Forum, NEOMA invited its partners to run webinars. Among them were PWC Luxembourg, Ferrero, Moët- Hennessy Diageo, Chanel, BNP Paribas, Mazars, EY. These companies were able to introduce themselves, explain their recruitment processes to young people, the number of interviews, expectations, skills required, etc. All very useful information to help students prepare a successful application.