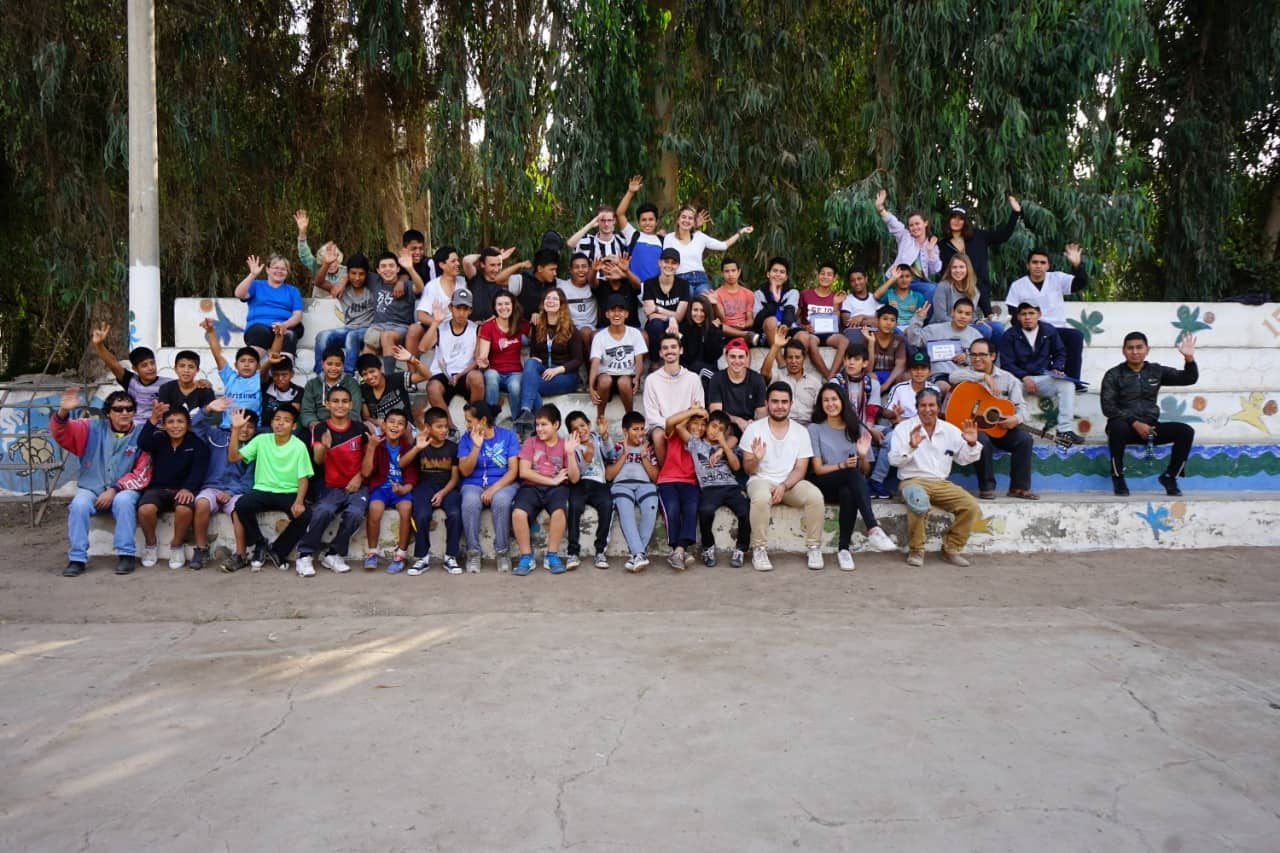 REINVENTION OF ASSOCIATIVE LIFE#6 Humani
Is the School's community life at a complete standstill? Not really. Since the health crisis began, NEOMA students have been scaling up their efforts and imagination to maintain links with their members. You can see this in Humani, a society for international and humanitarian solidarity fighting for access to education in Peru and Benin.
1/ What was your strategy faced with lockdown?
In the first lockdown, in March, I had just taken up my role. We immediately worked on a magazine project, along with the office, to raise some funds. The second lockdown was really harsh: we'd finished recruiting on the Sunday and we were put into lockdown on the Monday. The first thing we said to ourselves was: we'll reorganise everything in order to keep the society alive. Especially the communication aspect. We had to maintain our visibility on the networks to preserve our credibility with our partners, which are the CIMA organisation in Peru and Amour pour l'Afrique (Love for Africa) in Benin. We also reviewed our events as we still needed to raise funds to continue helping the children.
2/ What were you able to organise remotely?
Every year we set up a fund to pay for school books or a building for the children. Usually we spread the word on campus. That wasn't possible any more, so we launched the online fund, and we advertised it on the social networks, mainly Facebook and Instagram. It brought in 450 euros, a bit less than usual.
In December, we also organised a Christmas raffle with the BDE. There was a draw every three days and prizes to win. It raised 1700 euros.
3/ Has working remotely opened up any new prospects?
It has enabled us to reinvent ourselves. Normally we organise a 'Fajitas Rally'. Instead, we produced a book of 20 recipes for fajitas from Peru and Benin. The students had to make them, take a photo, and put it on the page. All the new members took part. We managed to create cohesion during that time, we're very proud of that. The 100 copies went on sale on line in the middle of February and the money raised will go towards building a nursery in Benin.
4/ What have you cancelled or postponed?
We were supposed to be going on a humanitarian visit to Peru in May 2020, and we weren't able to go. We cancelled the Fajitas Rally that normally gives us visibility, and selling calendars proved too difficult in this situation.
5/ What lessons has your society learned from this experience?
It has made us grow, as we have succeeded in fulfilling our objectives for the moment, setting up cohesion, creating a humanitarian attitude, sharing in a new way. In terms of internal organisation, we've learned to manage a society remotely, to delegate, to bring people together around a cause, and so on.
Thank you, Pablo Rigaud, President of the HUMANI society