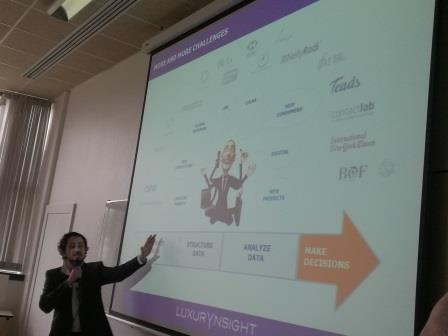 Review of the 6th edition of the MiM Marketing Major Forum
On Monday 19 September, the 6th edition of the Master in Management programme Marketing Major Forum was held on our Rouen campus. This highlight of the beginning of the new academic year for the Marketing Major provides a space for discussion and reflection on different marketing and consumption issues, led by a panel of researchers and professionals.

The central topic at this year's forum was "Humanising brands: anthropomorphism at the service of relations."

Throughout the day students got the benefit of the analysis and experience of marketing directors, entrepreneurs and marketing consultants, specialists in digital transformation and the social media, together with lecturers and doctors in cognitive psychology, who all looked at the topic from different perspectives.

The talks, covering topics such as digital transformation, emotions at the heart of the customer experience, managing brand communities, and moving from data to empathy, were varied and rounded out by a debate led by Pierre MORGAT, professor and Marketing Vice-president at Comearth France.